FLOWER FACTS & MEANING
Where Are The Best Roses In the World From?
Monday, January 21, 2019
Where are the best roses from? Roses grow the world over, from backyard beauties to gorgeous gardens to impressive industrial-scale farms. Special varieties have been cultivated to produce what each grower most wants to see, whether it be bloom size, color, petal shape, scent – anything you want!
But what really makes a rose great when it doesn't come from your own garden? How can you tell if you're making a good decision? In this article, we'll tell you what you should really look for when buying roses online!
What are the Most Important Physical Features of a Great Rose?
Roses come in all shapes, sizes, colors, and even differing scent strengths! So how can you confidently order the best roses online? Here's what you should look for.
1) Rose Color
This one's easy (maybe!) – it's all up to you. Whatever color you would like, you can have! Natural rose colors range from a deep red we all know and love to pure white to vibrant corals and yellows to precious pinks and purples and even green. There are certainly some colors that are not naturally bred in roses, like the color blue. New techniques of injecting color allow for stunning colors to be absorbed by the flower and manifested in the blooms without damaging the plant.
In short: You can't go wrong!
2) Rose Bloom Size
Roses have been bred to have blooms of all different sizes. Some breeds of rose have a more compact bloom size while others have an expansive wide bloom. Choose whatever bloom size you like! However, it is good to know that larger blooms with more petals sometimes do not last as long once they are cut; it can be very hard for the plant to maintain all of these petals if there are over 50 of them on a single bloom.
In short: Select what you prefer, but larger blooms may have trouble retaining the petals for longer periods of time.
3) Rose Petal Shape
Rose petals come in all sorts of distinctive shapes and sizes. A quick online search will tell you what shapes are common to each breed. Follow your gut if images on a website show petals that look brown or clearly misshapen.
In short: You can't go wrong!

4) Rose Stem Length
Rose stems usually run between 18 – 19 inches long, allowing you to trim off the bottom and enjoy your stems at home. However, with roses a longer stem can mean you have a bigger bloom! In order to help larger blooms last longer, more of the stem needs to be left intact so the rose can get more food and water.
In short: A longer stem often means a larger bloom!

Where are The Best Roses Grown?
In the US, some of the best roses come from Colombia and Ecuador. The high altitude, closeness to the Equator (year-round sunshine), and nutrient-rich soil help to grow beautiful flowers (but especially roses!). Here at BloomsyBox we work directly with farms that are located in the Andean foothills in this ideal climate. We've personally verified the quality of their product and their good business practices too!
Another Reason Colombian Roses are Great
As you may know, decades ago Colombia experienced many issues with a ruthless drug industry that disrupted the economy. Now as a global flower powerhouse, Colombia has rebuilt its floral reputation and become one of the best places to grow flowers affordably, producing a fantastic product! It also employs a huge number of people in a field that keeps on, well, growing!
How Can I tell I'm Purchasing From a Good Company?
It's hard to purchase a bad rose online, but it's easy to purchase from a company whose ethics may not be in line with yours. Here's some advice on how to find a company that operates with the Earth and its employees in mind.
Your blooms are delivered right to your door within 4 days of being cut fresh from the Rainforest Alliance Certified farms we work with. Even better – our roses are delivered to you while they're still in bud form, so you get even more life out of them and get to watch them unfurl daily before your eyes.
Rainforest Alliance Certified
It's not easy to become Rainforest Alliance Certified! Farms must make a commitment to both the environment and their employees to adhere to tough standards that still allow for beautiful flowers but preserve the surrounding environment for the good of humanity. Even better – Rainforest Alliance certification also considers the quality of life for the people working on the farms, ensuring that they too are able to work safely and are provided with a decent quality of life. According to the Rainforest Alliance itself, "Rainforest Alliance Certified flower and fern farms comply with the strict requirements of the Rainforest Alliance Sustainable Agriculture Standard, which protects ecosystems and wildlife habitats, conserves water and soil, promotes decent and safe working conditions, and ensures that farms are good neighbors to rural communities and wildlands." Great stuff! Companies that work with Rainforest Alliance Certified farms will have a badge on their website and certainly talk about it.
In short: Look for the Rainforest Alliance Certified badge on websites!
Family Farms vs. Megacorporations
Let's cut to the chase: no one knows an area like the people who live there. And no one knows the land like farmers! Here at BloomsyBox, we only partner with family farms who are intimately connected with the land they farm to bring you beautiful blooms. We strongly believe that these farms produce a higher-quality product and are more invested in the health and well-being of their workers.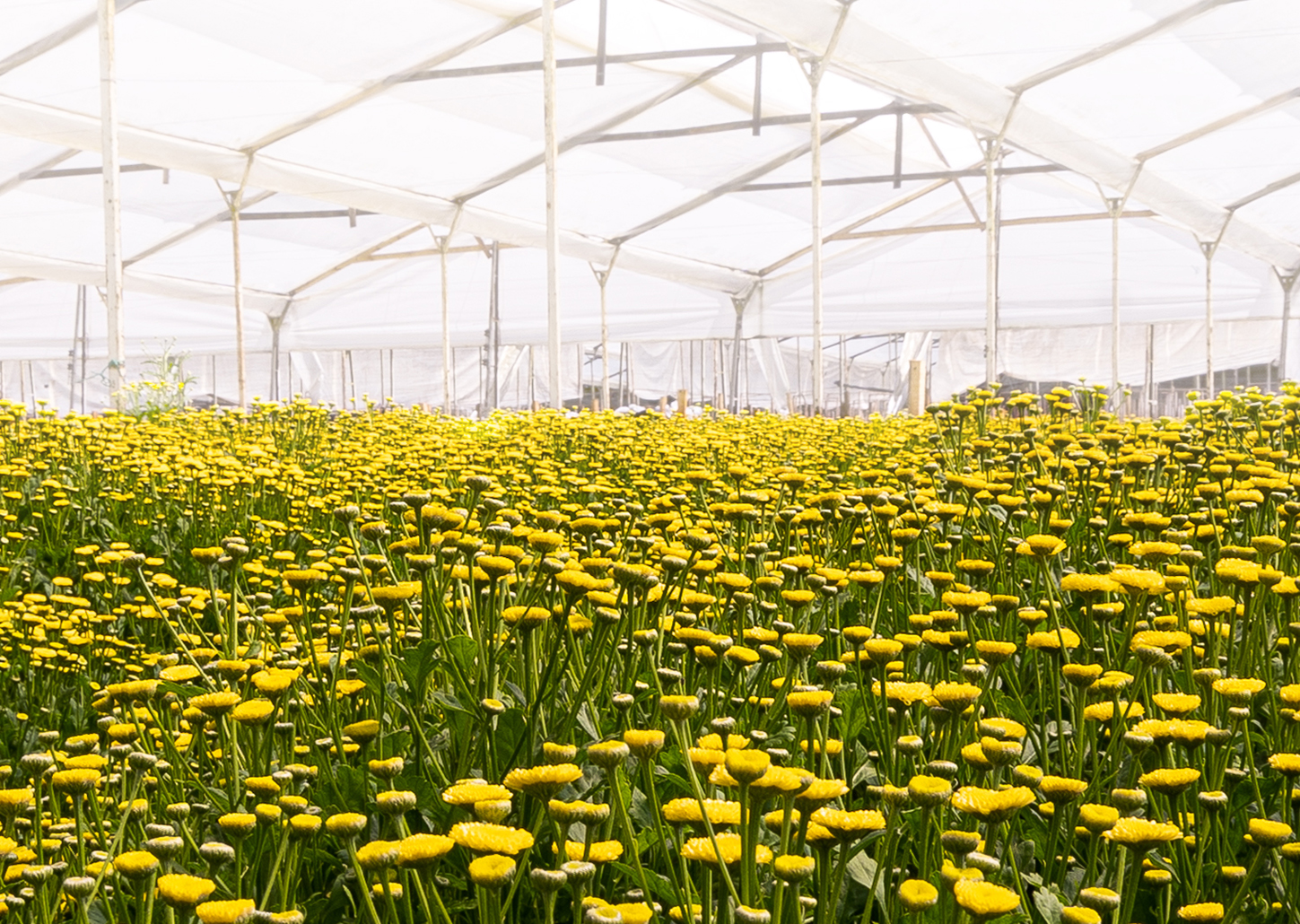 Cutting Out the Middleman
In working directly with these family farms, we cut out the middleman and are able to offer you the best blooms at fair prices! Your blooms are delivered right to your door within 4 days of being cut fresh from the Rainforest Alliance Certified farms we work with. Even better – our roses are delivered to you while they're still in bud form, so you get even more life out of them and get to watch them unfurl daily before your eyes.

In short: Go with companies like BloomsyBox that cut out the middleman and work directly with family-owned farms.

BloomsyBox and Martha Stewart have teamed up to bring you a stunning collection of roses that are new every month! Martha herself handpicked the selection for its unique style and of course beauty. Enjoy a very special Freedom rose from Martha for Valentine's Day or be delighted with a surprise!

Keep reading 🔎

;