Holidays + Occasions
The Best Flowers for All Occasions
Monday, March 21, 2022
Flowers are a timeless and versatile gift. They're always in style. But which bouquet is best for which occasion? After all, you don't want to send the wrong message.
In this guide, our goal is to point you in the right direction and cut down on some of the decision fatigue you may be facing.
Apology
At some point, you're going to make a mistake. It happens! Big or small, it's best to apologize to anyone you may have offended with something heartfelt.
Blue hyacinths represent peace, and what are you offering, if not an olive branch? Add them into a bouquet with white tulips, which also symbolize peace, and you've got a winning combination.
Roses also represent unconditional love. Choose a deep red or light pink to show your pure intentions. If you're trying to cheer someone up, try sunny yellow roses or a bunch of sunflowers.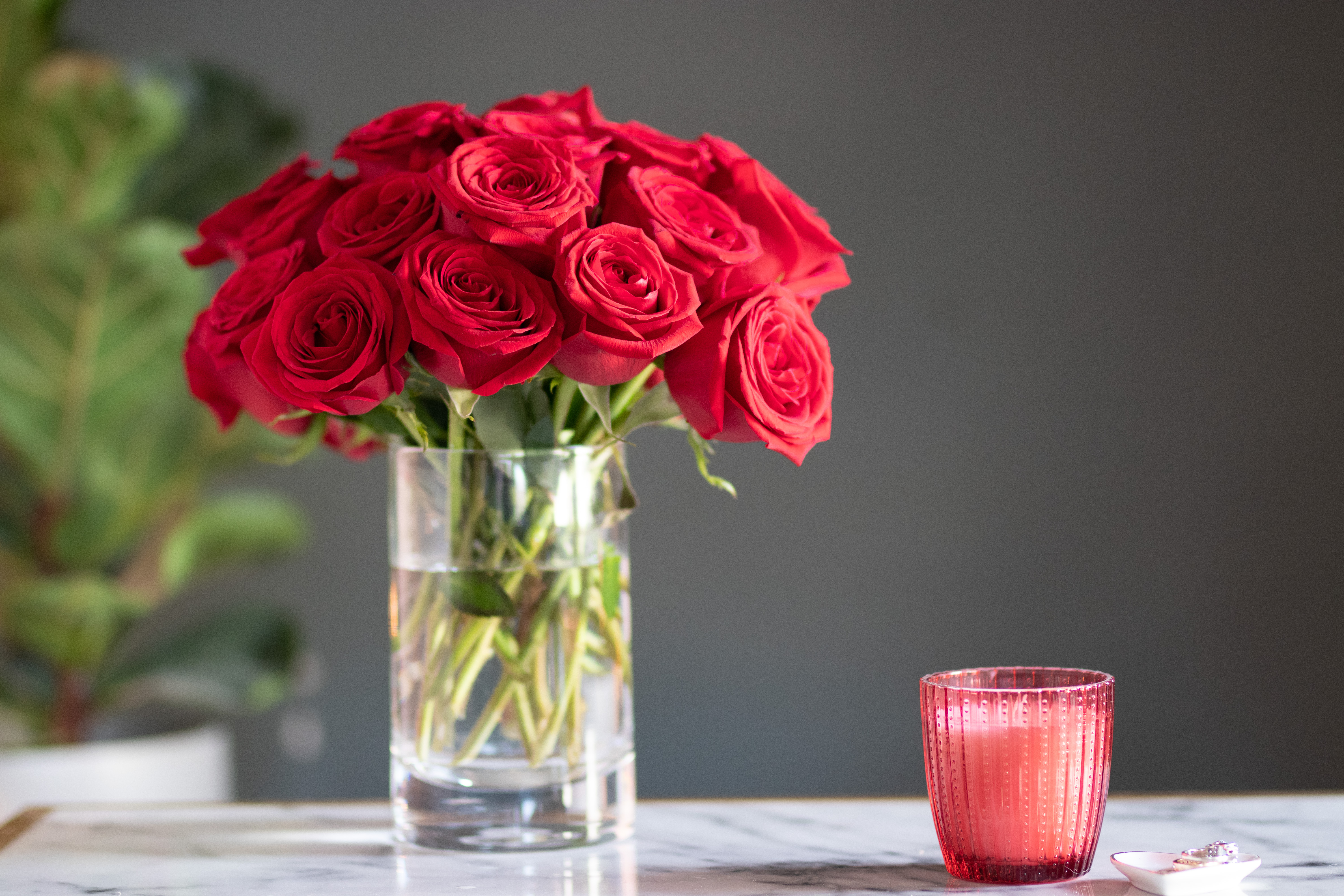 If you can't find a bouquet that sends the right message, make sure the note you tuck into it does. A hand-written apology can go a long way!
Birthday
No matter the time of year, you likely know someone with a birthday. Rather than trying to find the perfect bouquet for their personality, why not send a birthday bouquet that matches their birthday season?
To ring in a spring birthday, consider sending a bouquet of pink and peach gerbera daisies, mini calla lilies, roses, and fragrant eucalyptus.
To beckons a bright and sunny summer day in the tropics, send a tropical bouquet with stems of pink pineapples, pink loofahs, and pink ginger plants nestled in red-tipped tropical greens.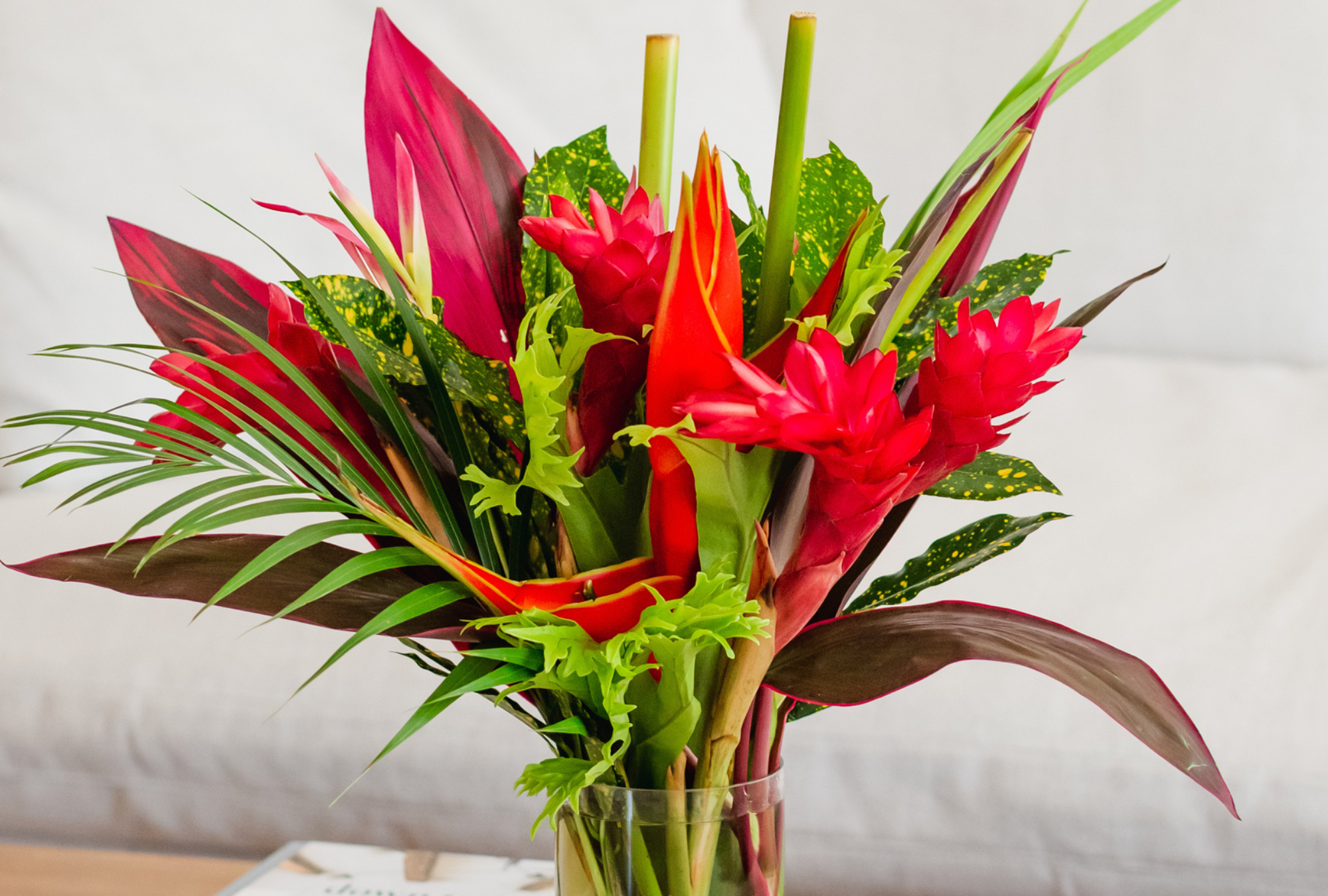 Welcome the warm days and cool nights of fall with a stunning bouquet of peach gerbera daisies, yellow mini calla lilies, orange roses, and burgundy hypericum berries.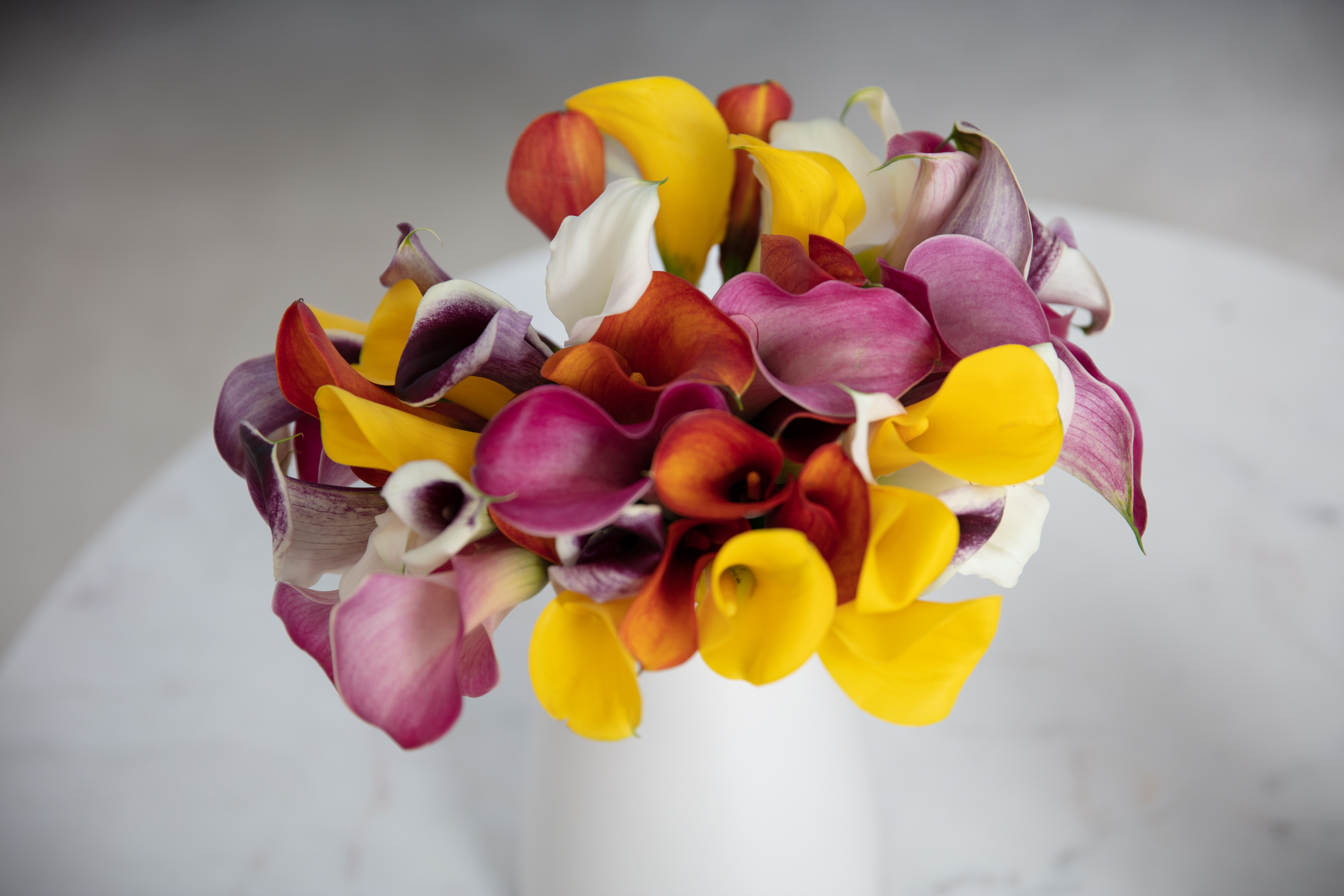 For a winter birthday, send a bouquet as white as the snow falling outside. Add some fragrant sprigs of pine and eucalyptus, and you'll have a showstopping centerpiece.
Christmas
When you think of Christmas, two popular plants come to mind: poinsettias and pine. A classic poinsettia color is red, but they also come in white, pink, and green. Pine boughs can be positioned into bouquets or roped around fixtures in your home for extra flair.
Ready for a poinsettia alternative? Try anthuriums. Adding an anthurium to your holiday decor will add a dash of color but also a touch of the tropics. Just be careful where you place them because anthuriums are toxic to pets.
Congratulations
Many life achievements require a moment of congratulations — graduation, marriage, new home, new baby, new job, promotions, etc. Celebrate the occasion with a bouquet or plant that says "well done!"
The bouquet you choose should be as festive as the occasion. Roses, sunflowers, daisies, or carnations should do the trick.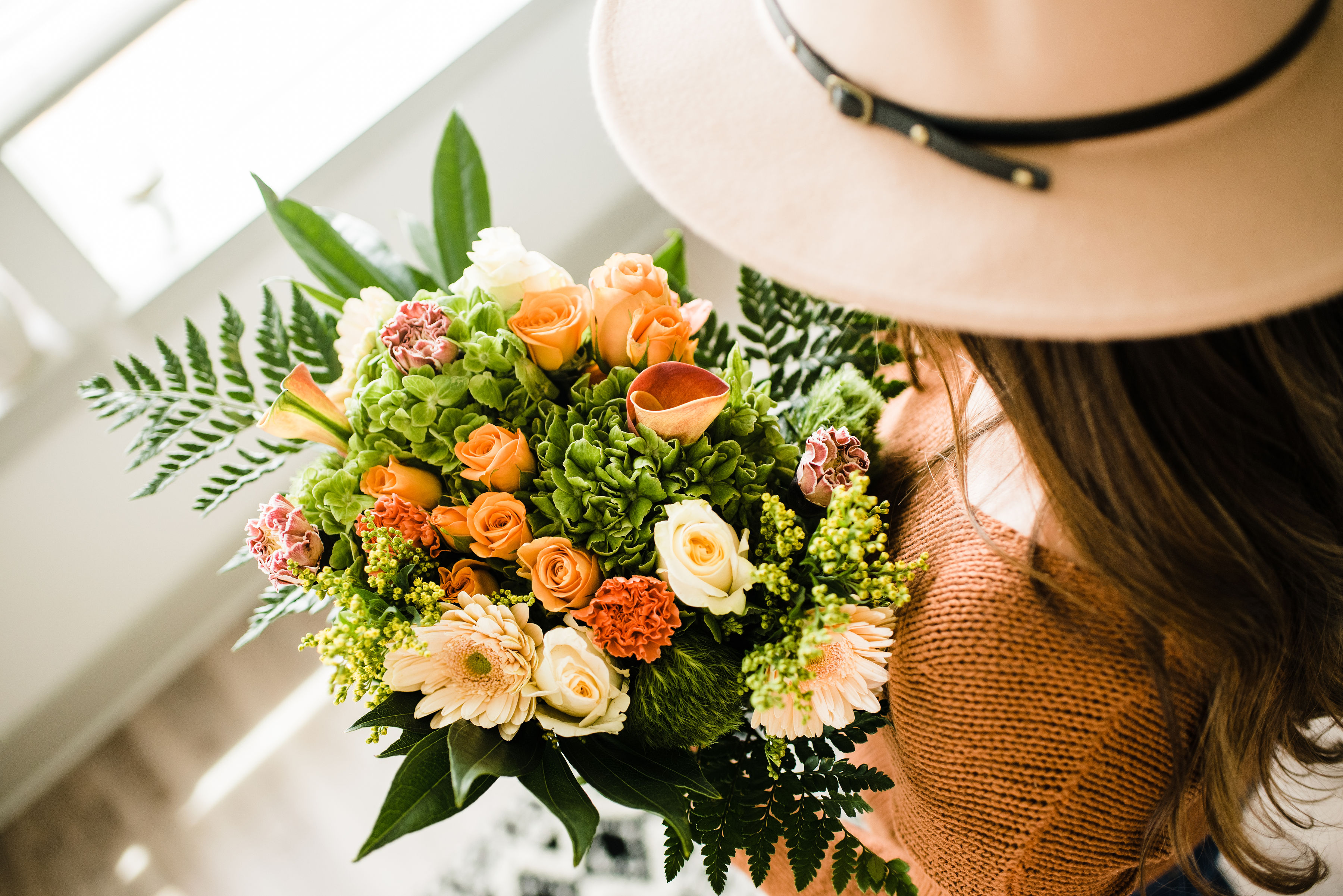 You could also choose flowers representing admiration, such as Sweet Williams, lavender roses, or orchids.
Easter
Many people associate Easter with lilies, but don't forget about tulips, daffodils, daisies, and hyacinth! Daffodils and lilies represent purity and rebirth — a perfect symbol of spring. Daisies celebrate simplicity and joy, while hyacinths symbolize sincerity.
A bouquet of colorful tulips will remind you and your guests of an Easter basket full of eggs.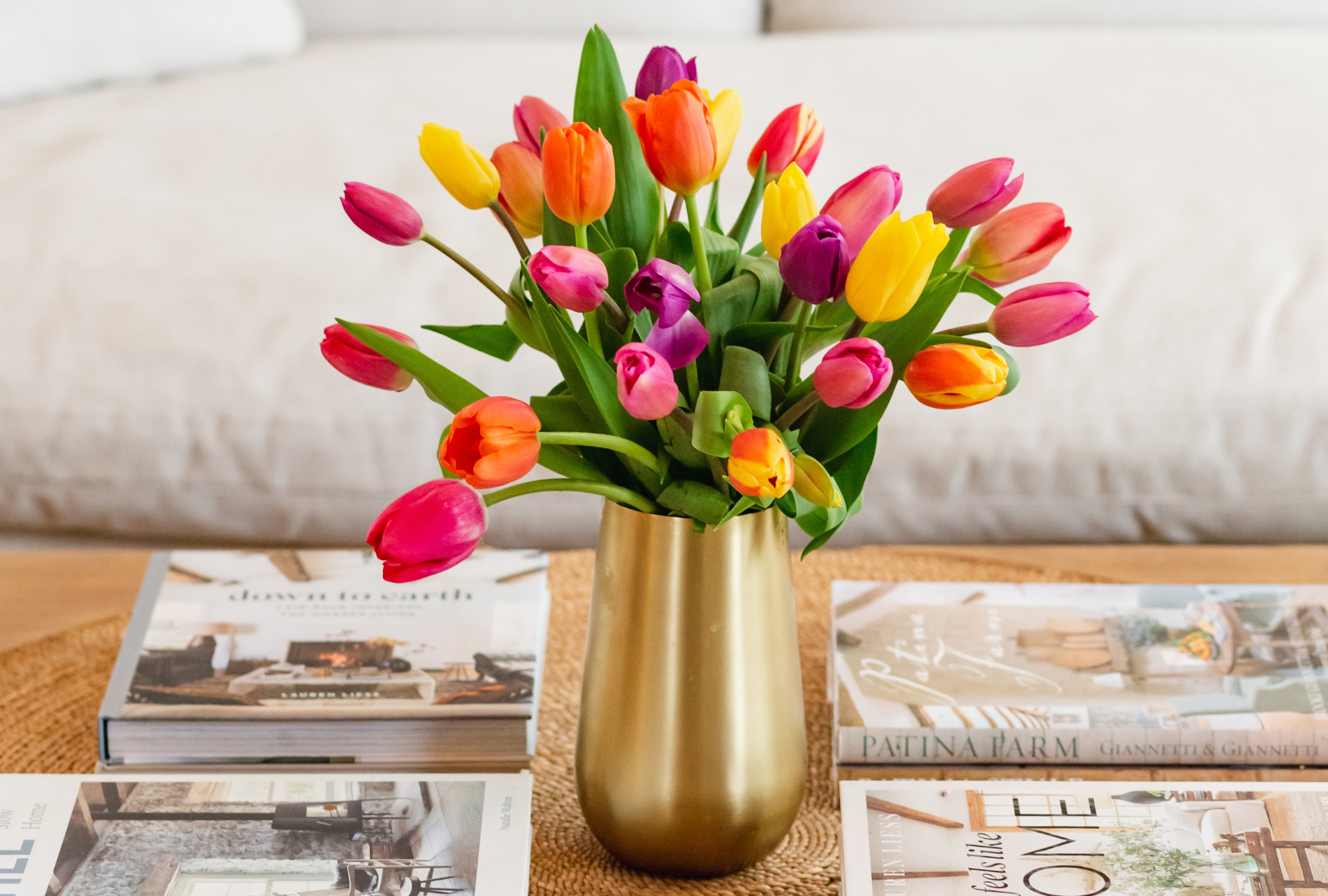 When you think of Easter or spring, you think of pastel colors. A bouquet that features peach gerberas, pink roses, and delicate white flowers will do the trick!
Keep this in mind: A bouquet doesn't always mean freshly picked stems. Try a pastel-colored preserved bouquet filled with fluffy grasses, billy buttons and ferns. It'll last even longer than cut stems and take you into summer.
Father's Day
He's stood by your side and helped you grow. He's been there through thick and thin. This Father's Day, give dad the gift of nature — yes, men like plants and flowers too!
Your best option may be to find a potted plant for dad. He can put it in his workshop, in the office, or on his nightstand. Popular, easy-to-care-for options include cacti, bonsai trees, money trees, succulents, ZZ plants, or bamboo. These options require little care outside of watering — perfect for a busy dad.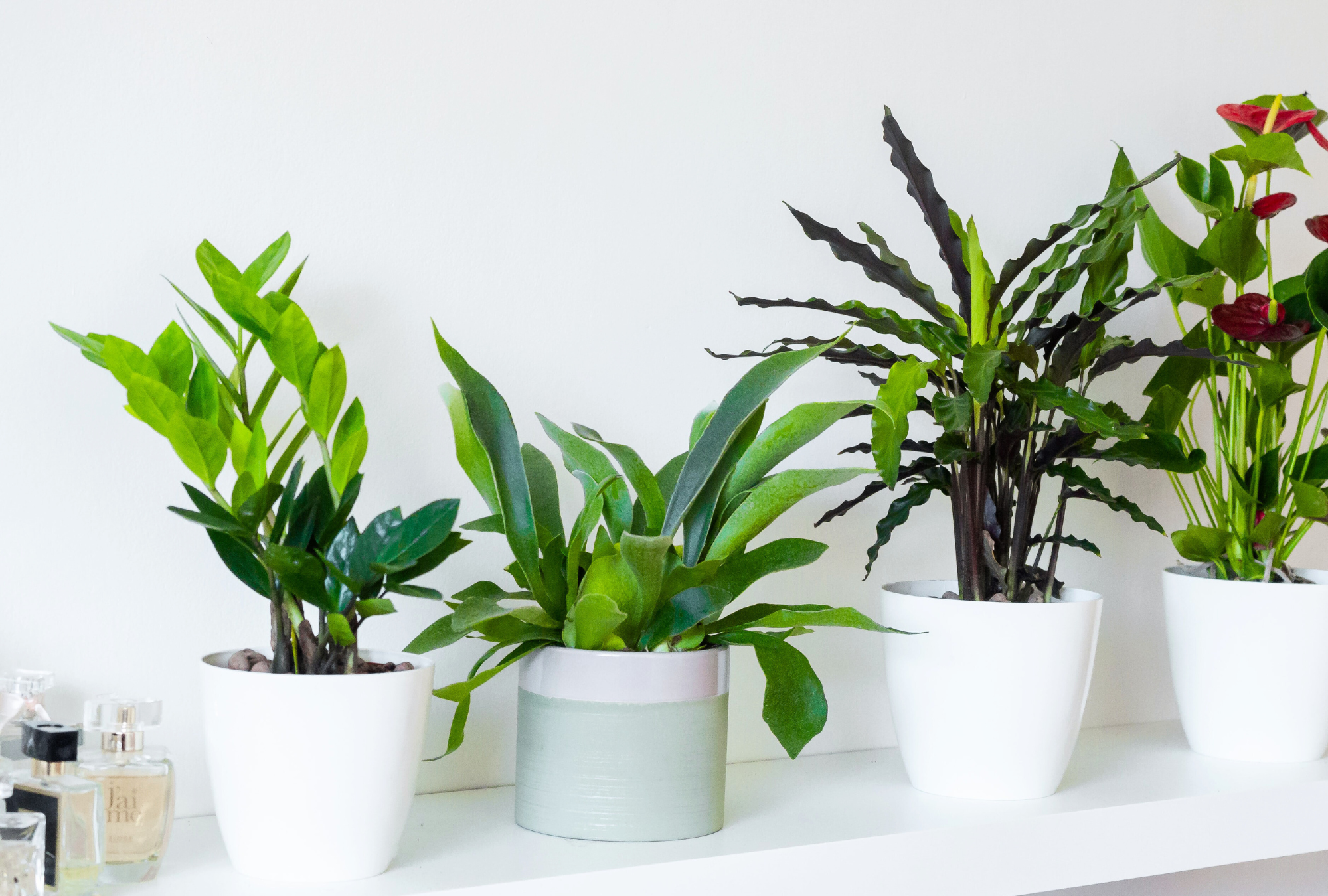 White and red roses are considered the traditional flowers of Father's Day, but no one says you have to stick with tradition! Think outside of the box and go for options that match your dad's vibe. Go for a bouquet of yellow sunflowers or orange gerbera daisies. You could also go for greener options like green pampas grass, ferns, or green ball dianthus.
First Date
First dates can be so exciting! You're getting to know someone new, and since you don't know anything about them yet, it's best to stick with the classics when reaching for a First date.
You can't miss with a bouquet of classic red roses. They match any decor, they smell amazing, and they'll keep you top of mind with your date for weeks to come. Another timeless option is a bouquet full of pink stems (roses, gerberas, lilies) for an air of sweetness and young love.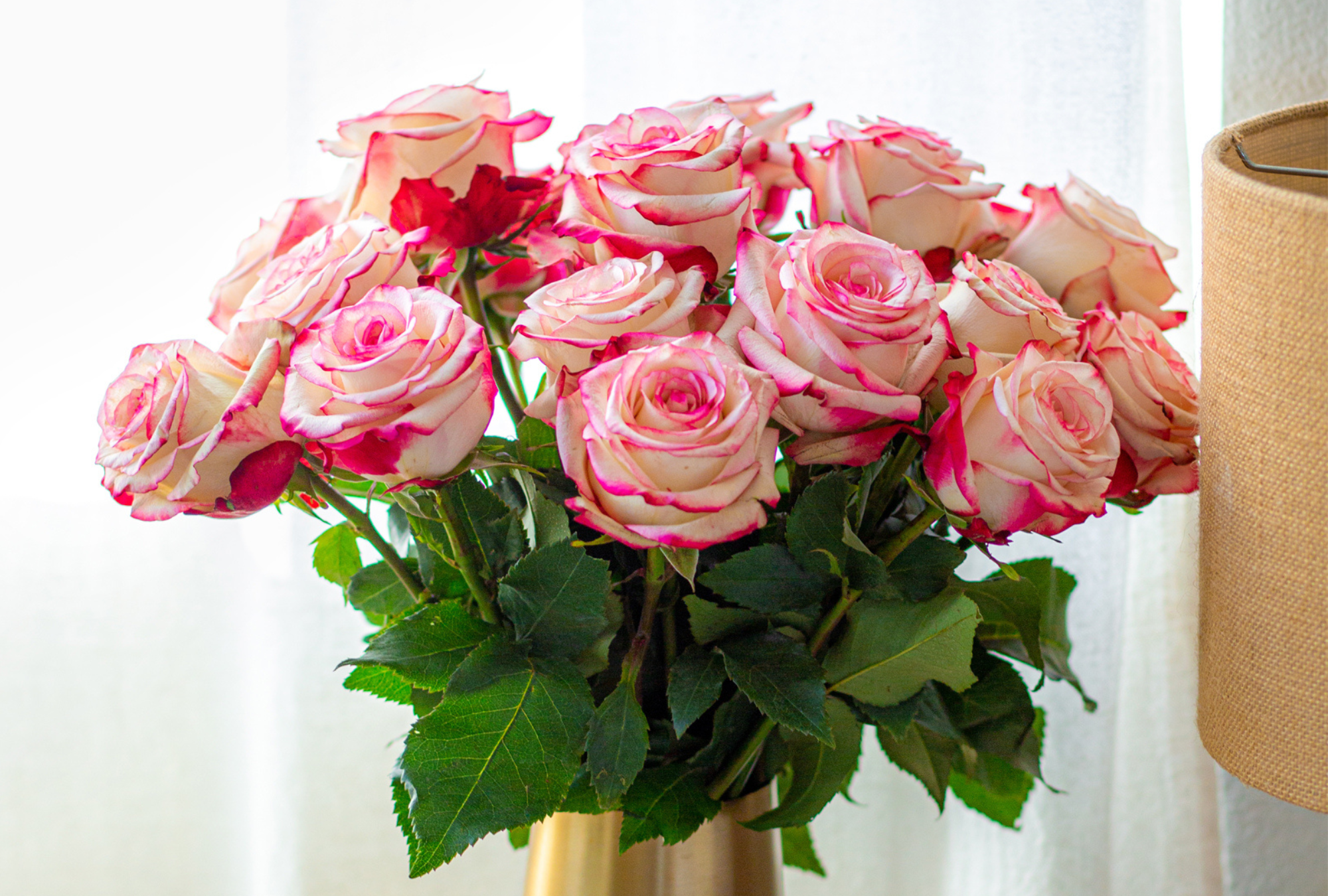 If you'd rather go the potted plant route, pink orchids are an excellent option. They're easy to take care of, and they're sure to make your date's heart flutter for years to come with proper care.
Get Well
No matter the time of year, someone will need a little cheering up after a surgery or illness. When choosing a get-well bouquet for someone who is sick or recovering, soothing colors are best. Different colors will trigger different feelings and emotions, so avoid anything too jarring like red. Instead, choose calming blues, purples, light pinks, or yellows.
For him, a get-well bouquet could include oranges and greens — think orange gerbera daisies or roses, and some foliage or green ball dianthus.
A get-well bouquet for her could include lavender roses, pink lilies, white roses and delicate green foliage. The right bouquet will last for two weeks and bring them a smile every time they see it.
Graduation
They did it! They worked so hard, and they're finally graduating. Whether it's kindergarten, high school, or college, it's a reason to celebrate. Graduation is all about moving on to a new chapter of life, and there are plenty of flower options to mark this special moment.
As springtime usually symbolizes a fresh start or new beginning, look for bouquets with flowers in bloom around that time. Daffodils, lilies, hyacinths and tulips are a great start. Lilies and daffodils both represent rebirth, and their cheery colors and bright scents are sure to make your graduate swoon.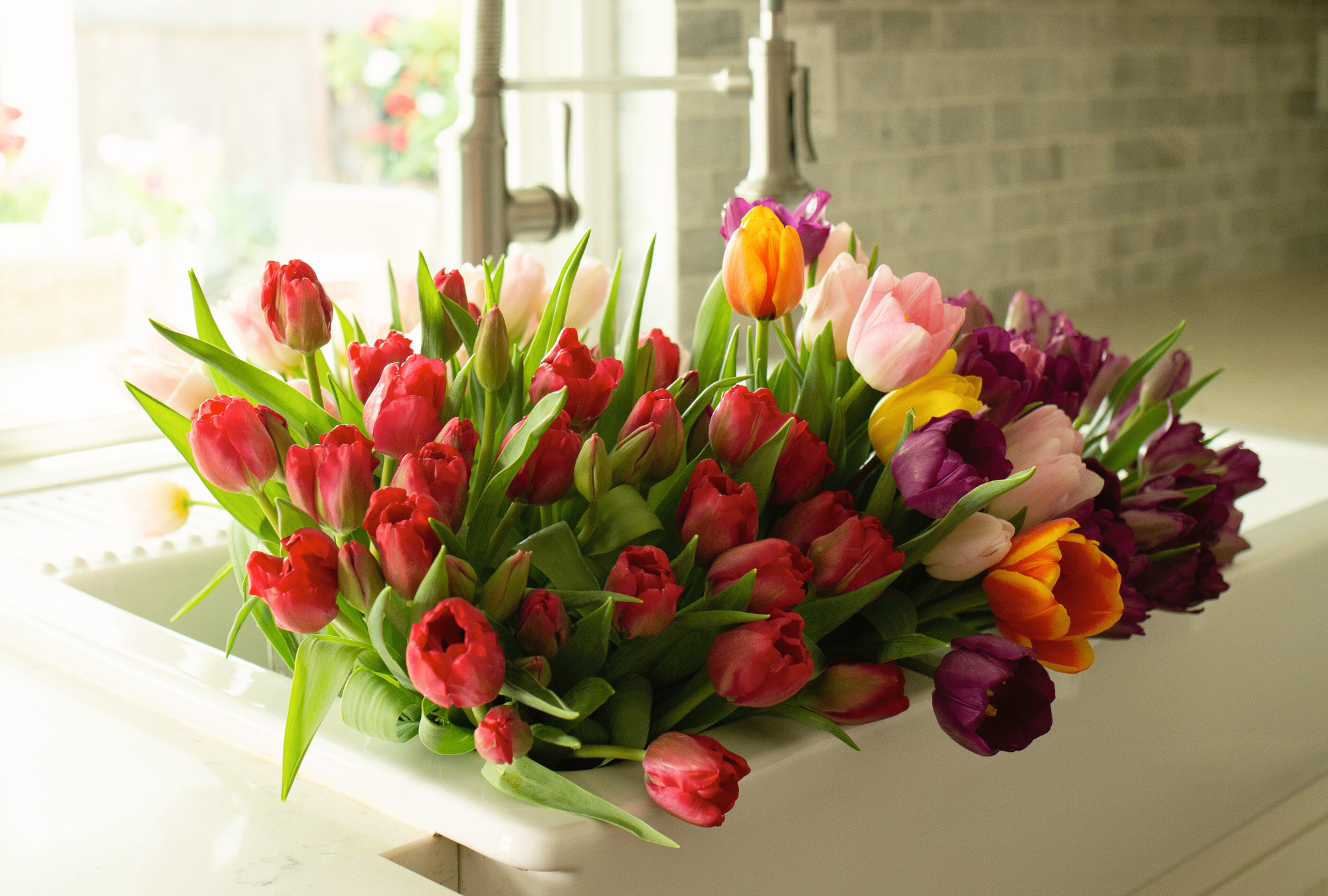 Peonies also make an excellent graduation bouquet because, in some cultures, they symbolize wealth, honor, and a happy life — all wonderful sentiments for your graduate.
As money trees represent good luck and prosperity, they also make a perfect gift for graduates. They do well in bright, indirect sunlight, but they can also tolerate low light. It would be an ideal addition to their desk when they land their first job.
Housewarming
Moving into a new home is a big deal, no matter the domicile. Don't show up empty-handed on your first visit! While there may still be boxes to unpack, your friends will love a fresh bouquet of summer flowers or a potted plant to call their own.
As far as plants go, you have a few options. Money trees are said to bring good luck and prosperity into your home — perfect for a new place. They're easy to care for, and they match almost any decor. They prefer bright, indirect sunlight, but they'll be OK in virtually any lighting.
Another plant that is thought to bring good luck is bamboo, which is easy to care for and ornamental. Not sure how many stalks to send? Three bamboo stalks represent wealth, happiness, and luck, while two bamboo stalks stand for love.
Finally, consider sending a bonsai tree. In Japanese tradition, they bring peace, luck, and harmony. They need lots of sunlight and will thrive in a south-facing window — water when the first inch of the soil dries out.
If potted plants aren't their thing, send along a sunny bouquet to brighten their home. A bunch of sunflowers or yellow roses should do the trick!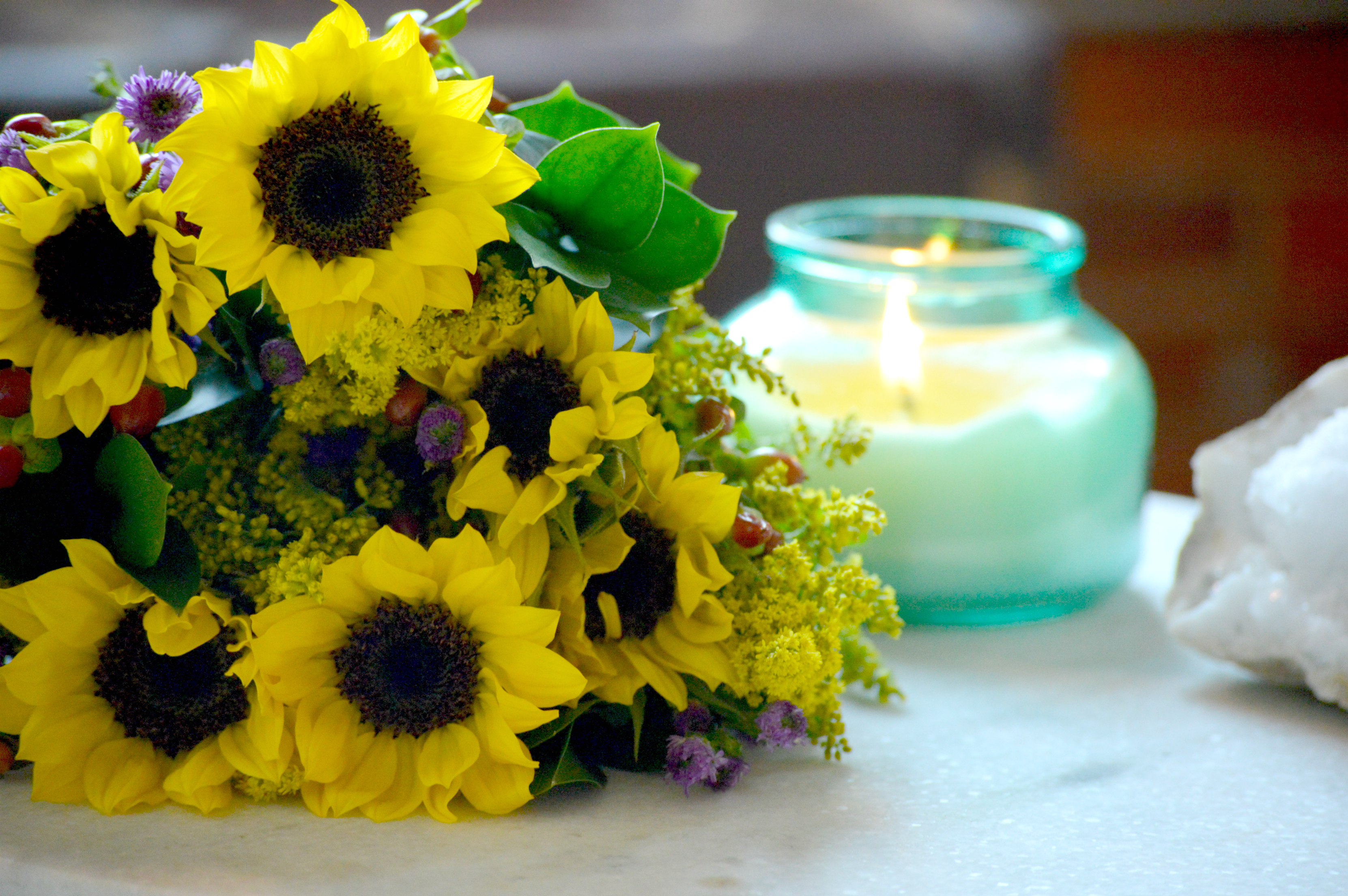 Just Because
Think about the last time someone gave you a gift, "just because." Didn't it feel amazing? It feels great to know that someone is thinking of you or that someone saw something that reminded you of them and sent it your way. It's time to return the favor. Think of your favorite someone and choose a just because bouquet that matches their personality.
For fun-loving and outgoing people, choose a brightly colored bouquet of sunflowers, yellow roses, or stock flowers.
For people you admire, send flowers that symbolize admiration, such as orchids, camellia, pink roses, or dianthus.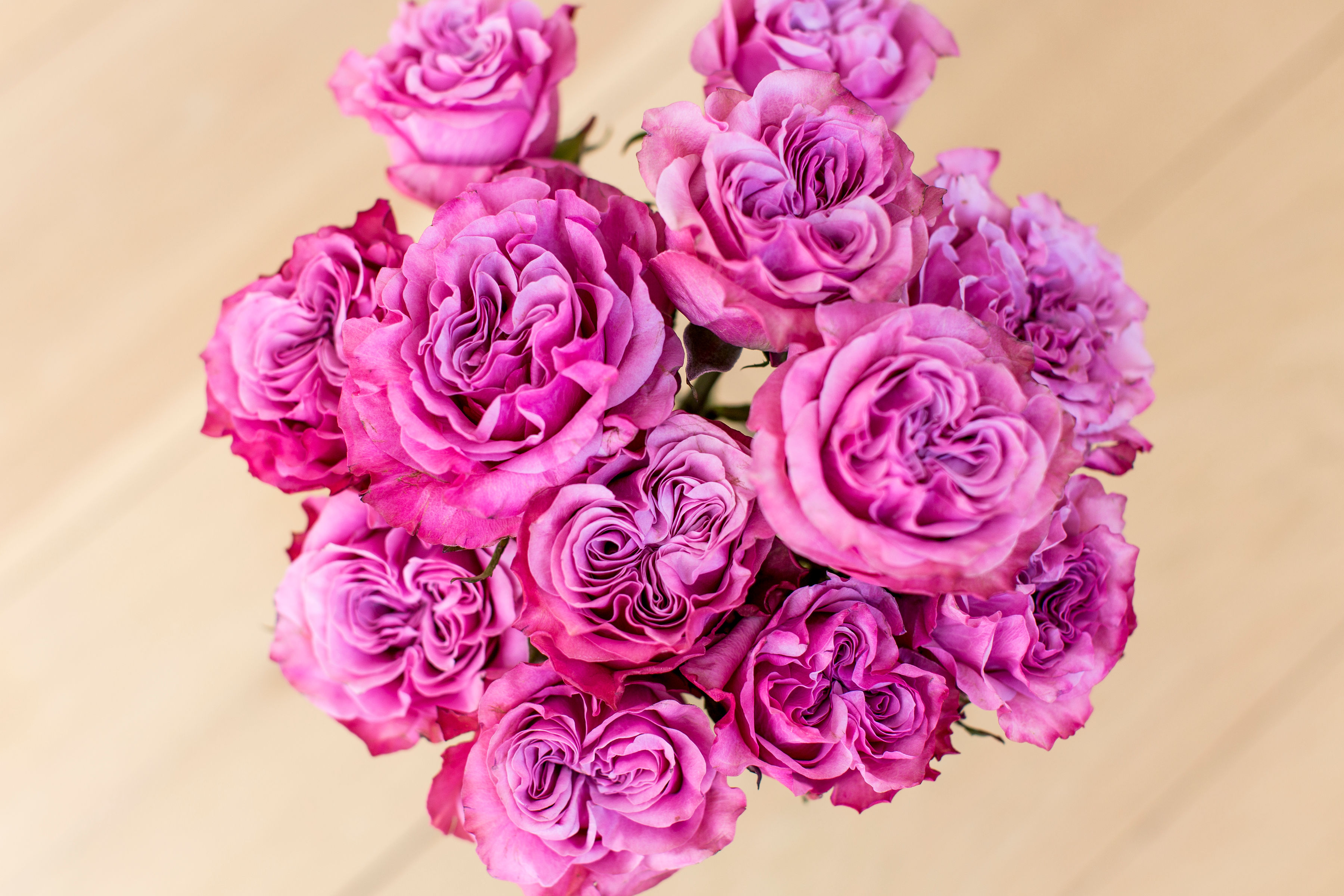 For people who are loyal, steadfast companions, go for a bunch of daisies, gerbera daisies, or violets.
Mother's Day
It's hard not to shower mom with all the gifts on Mother's Day — after all, she deserves it! She has been there since the day you were born. She has been your shoulder to cry on, your rock when you feel everyone else has abandoned you. It's natural to want to give her the world.
This Mother's Day, give mom the gift of nature with a beautiful cut-stem bouquet or potted plant.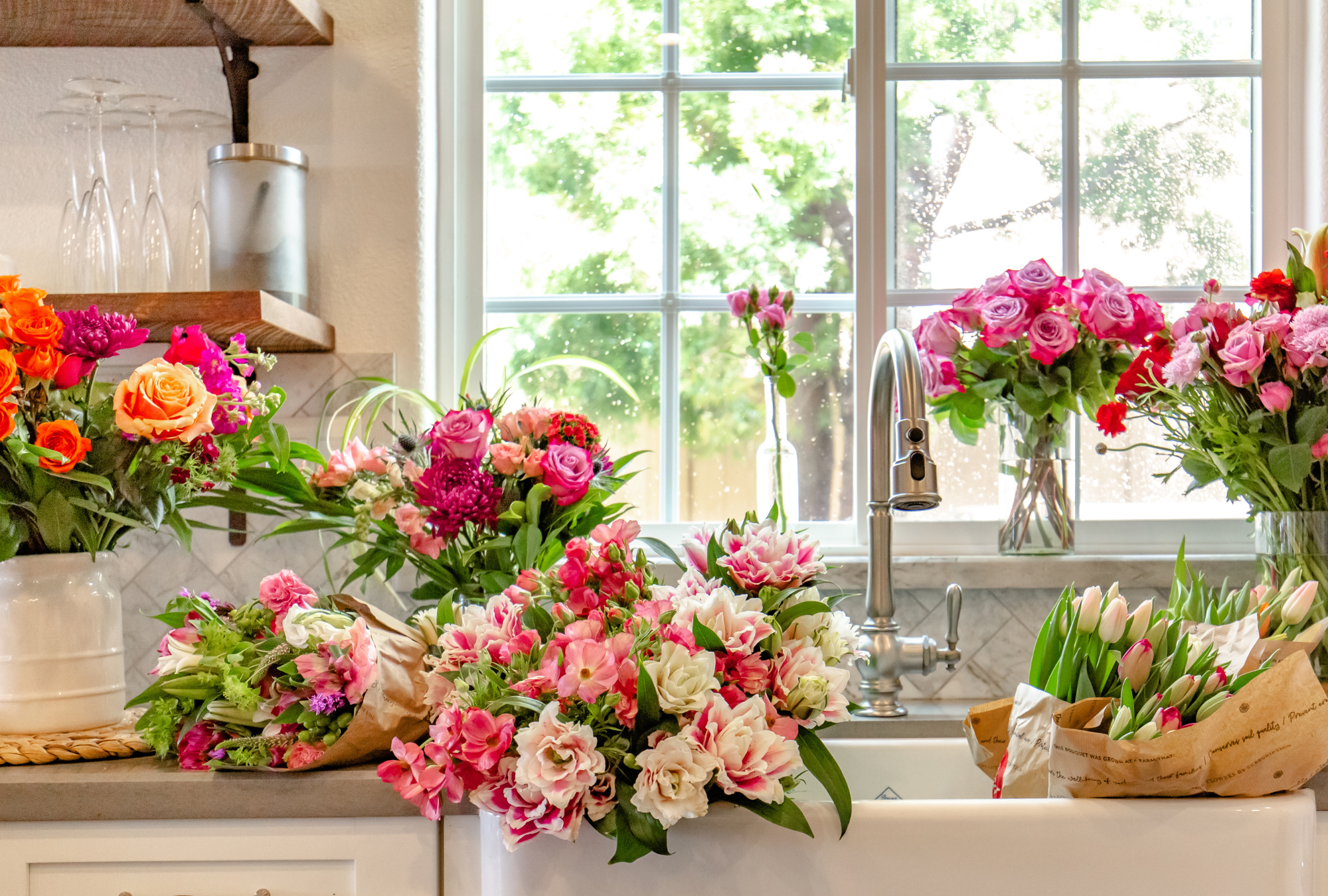 Carnations are the traditional flower of Mother's Day, but who says you have to stick with tradition? Go for something bold, bright, and cheery, just like mom. She will love a mixed bouquet of roses, tulips, or gerbera daisies. They'll look amazing on her counter or as a centerpiece on her table.
If you're looking to gift a bouquet with meaning, pink and white tulips symbolize affection and admiration. You could also snag a bouquet of peonies that symbolize love, happiness, and beauty, depending on their color.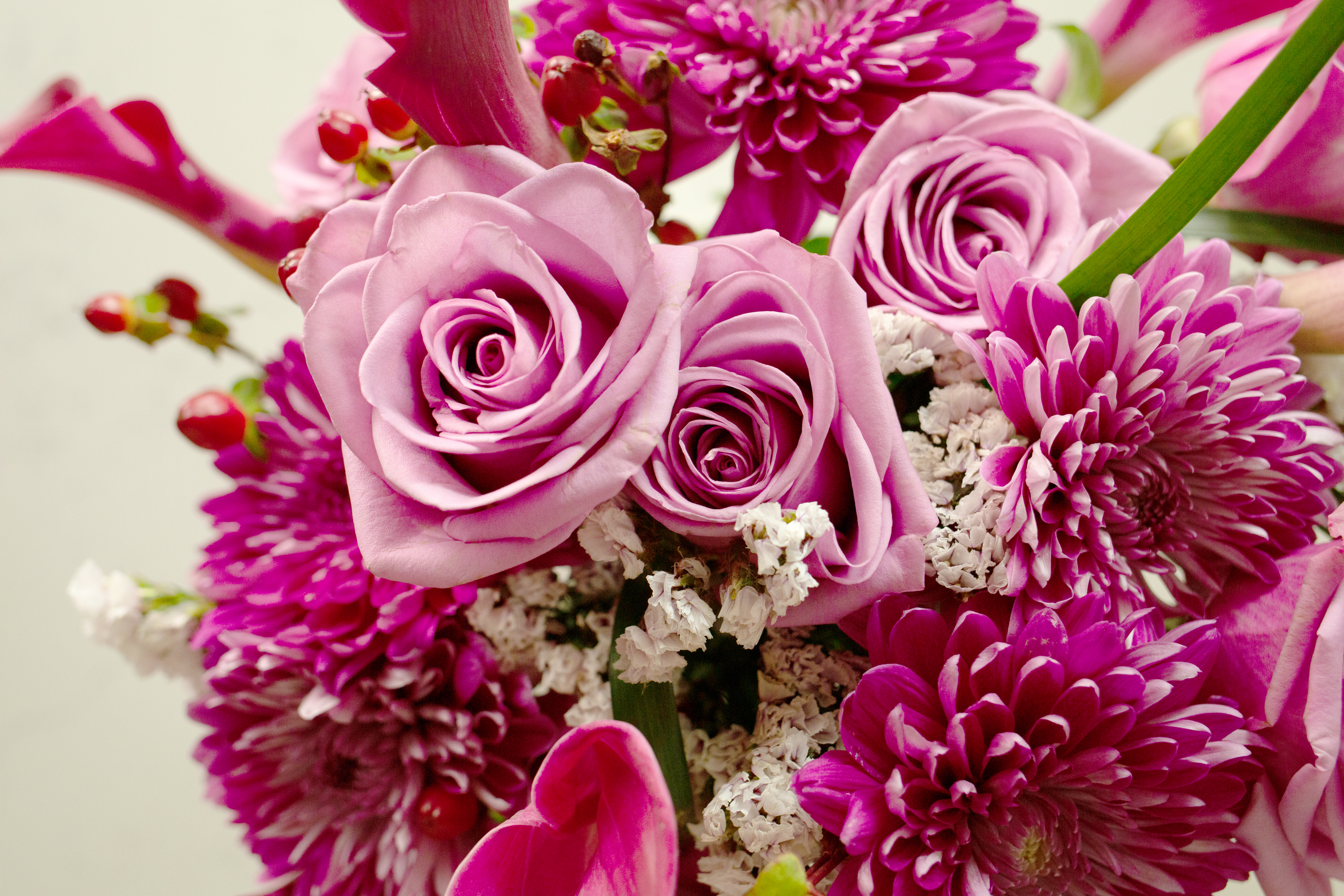 If you're unsure which option to get, consider signing mom up for a flower subscription box. She'll enjoy luscious bouquets for months — a perfect way to get on her good side, too!
For potted plants, orchids are a timeless classic. They can live for years with proper care and will make mom smile every time she sees it.
Don't forget your grandmas, aunts, and sisters! They'll love these options too.
New Baby
As a general rule of thumb, any flowers you can find in the spring generally symbolize rebirth, new beginnings, or innocence, and what's more innocent than a newborn?
Daffodils and daisies are a good choice for new babies. Daffodils represent new beginnings, and daisies symbolize innocence. Gerbera daisies come in multiple colors, allowing you to either cater to the baby's gender, baby shower themes, or the mother's preference.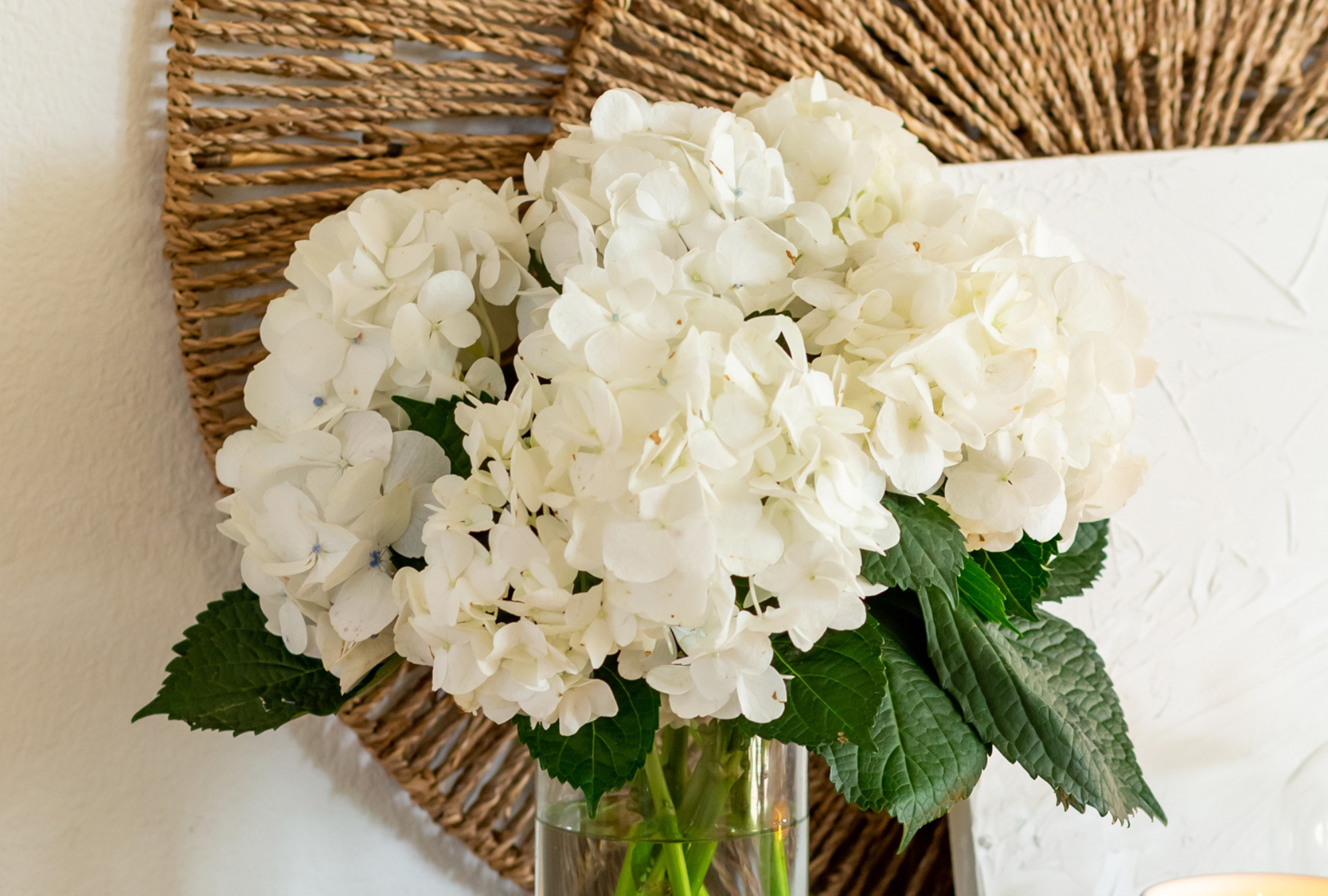 To celebrate motherhood, share a bouquet of lilies, which symbolize purity and fertility. You could also send along an orchid. Orchids are easy to care for, making them a perfect plant for new parents.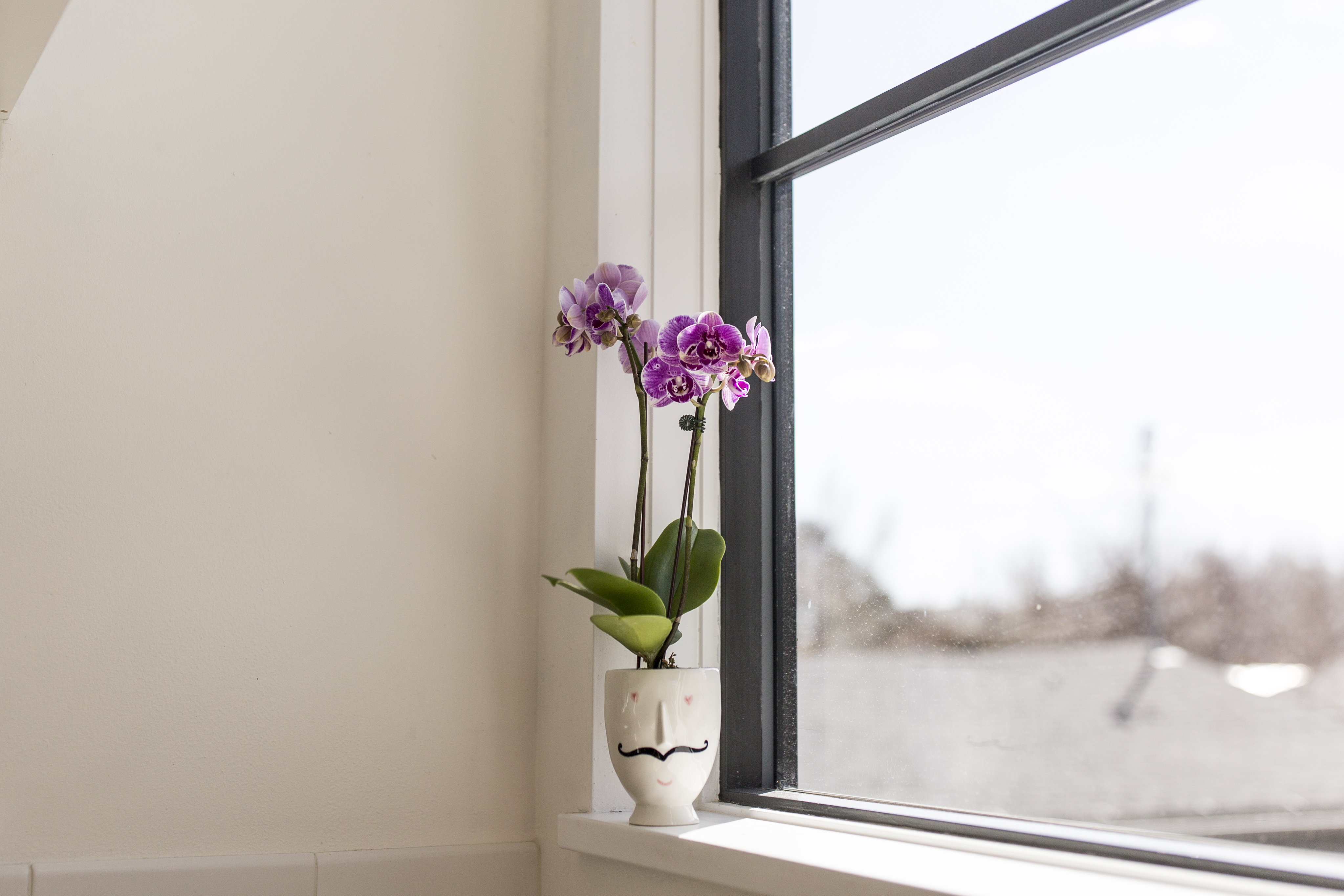 New Year
The new year is a time for a fresh start. Get rid of things that don't bring you joy, declutter a space, and spruce it up with a stunning bouquet or crisp green houseplant.
Money trees are supposed to bring good luck and prosperity to their owners, and we can all use a little bit of that each year. They thrive in rooms with bright, indirect sunlight, but they can tolerate lower light as well, making them the perfect plant for an office or other workspace.
Orchids symbolize rebirth, which is apt for this time of year. Whether you're recreating your signature look or painting your whole house a different color, it's a time of change, and a stunning orchid can be your constant.
If you're looking for a bouquet, choose one with peonies, marigolds, or chrysanthemums — all flowers that bring good luck.
Sympathy/Funeral
When someone you know is grieving, sending flowers has become customary. The sympathy bouquet you choose should be thoughtful and send the right message. White lilies symbolize purity of the soul, which is why they are a common funeral flower.
If you'd rather send flowers to plant at the gravesite, choose pansies, which symbolize remembrance.
If your loved one was a veteran, consider sending red poppies, which have been used for years to honor those who fought or died in war.
Instead of sending a bouquet, you could also send along a potted plant. A plant will outlast a bouquet and will help your acquaintance remember their loved one for months or years to come. Popular potted plants for remembrance include orchids, rosemary bushes, calla lilies, and bonsai trees.
Thank You
Sending a bouquet is a great way to say thanks to someone who has helped you achieve a goal or complete a milestone. Maybe it's your mother, a best friend, a mentor, or a neighbor. Let them know you care and appreciate them with a stunning, fresh bouquet.
Grow your gratitude by sending a bouquet of charming blue hydrangea. For their dedication to helping you through your problem, consider sending a bouquet of sunflowers representing devotion. When all else fails, grab a bouquet of roses — they've been used as an extension of people's feelings for years.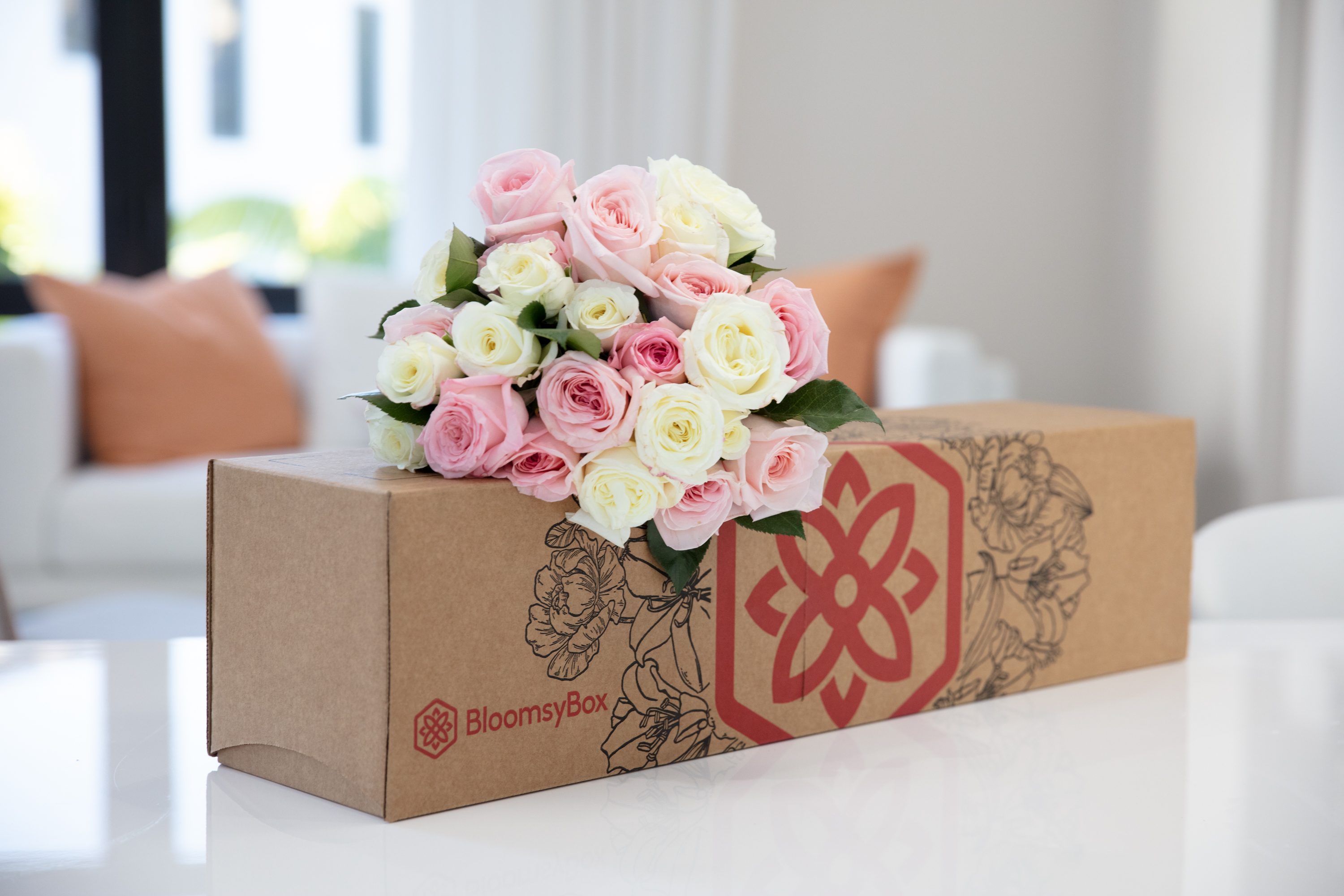 Thanksgiving
Thanksgiving is all about being grateful for the things and people you have in your life. Much of this gratitude happens around a big dinner table, so consider what your centerpiece will be or which bouquet or plant you could take to your gracious host.
Gerbera daisies symbolize joy, and that is undoubtedly what your host will feel every time they see the bouquet on their table. Make them orange gerberas, and you've got a seasonal centerpiece.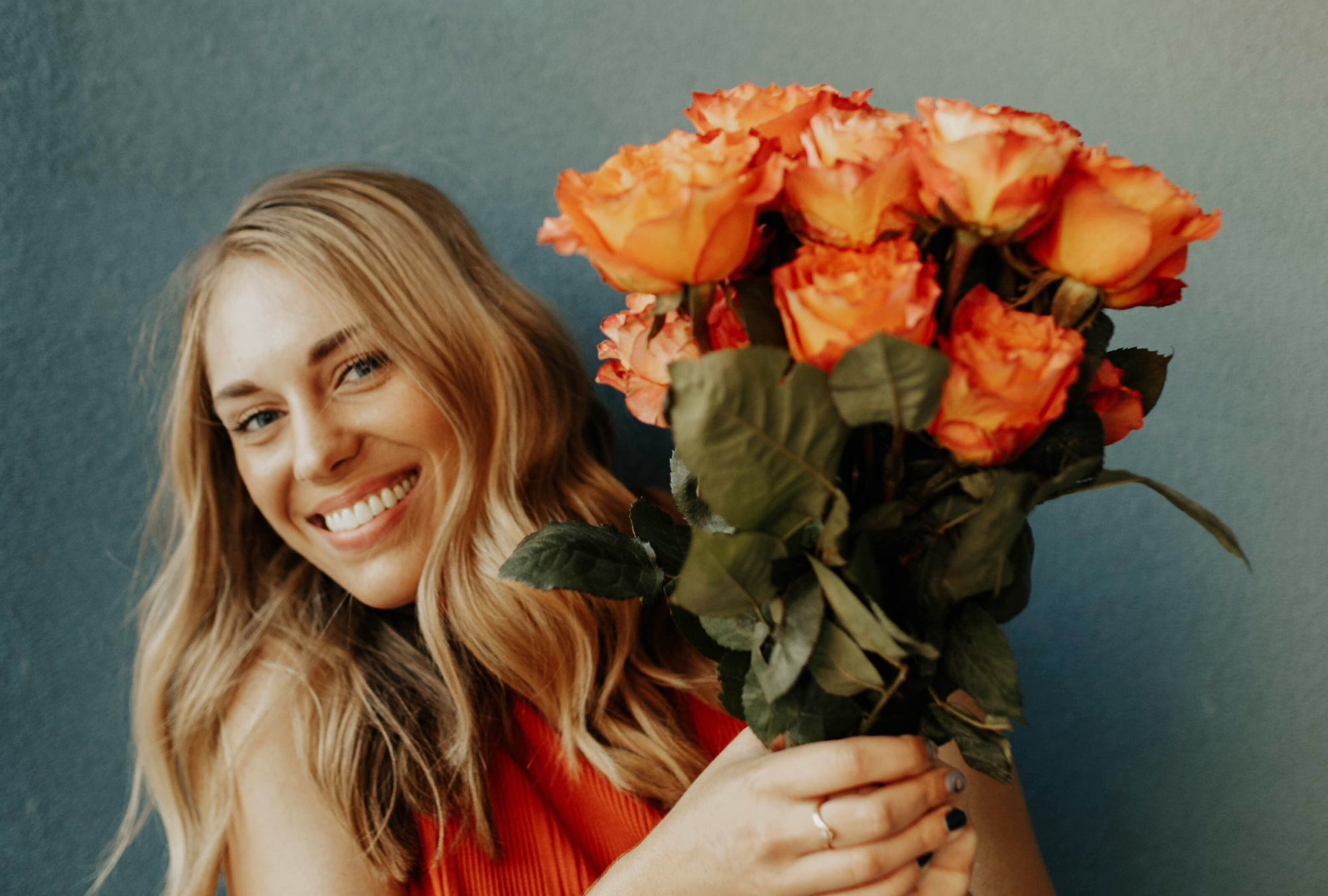 Pink roses represent gratitude, and they'd be a great gift to share with someone who has helped you throughout the year.
For a centerpiece or decor item you can use again next year, consider preserved flowers in seasonal shades such as yellow, orange, or red. Go for pampas grasses, ferns, goldenrod, and other assorted foliage.
Thinking of You
It's a nice feeling to know someone somewhere is thinking of you. Send some love to a friend you haven't seen in a while, someone going through a rough time, or someone who could use an extra smile.
Salvia is a flower thought to represent thinking of you. Add them to a bouquet of carnations, which also symbolize affection, and you have a bouquet full of meaning.
A showy "thinking of you" flower is the dahlia. They come in various colors and symbolize feelings of dignity and splendor.
Valentine's Day
Valentine's Day is synonymous with gorgeous bouquets. Your loved one deserves a bouquet as beautiful as your love. Send the right message to your one-and-only with a bouquet of lilies, symbolizing devotion, red roses that symbolize romance, or pink roses that represent sweetness and elegance.
Pretty in Pink is an oriental lily bouquet with ten stems and up to 50 blooms. Their sweet fragrance and color will brighten any room, and they'll bloom for up to two weeks.
Wedding Anniversary
Marriage isn't easy — it takes work, dedication, and patience. Every anniversary is a reason to celebrate your devotion to one another, whether it's your first or your 50th. Choosing a bouquet that sums up the love you have for your partner may seem like a daunting task, but just remember that the thought you put into it counts, too!
Red roses are the flower of love and romance. A bouquet of red roses surrounded by deep green foliage is sure to express your love and devotion. Their delicate scent is the icing on the cake.

For a more whimsical look, go for red heart Roses. These carnation-like garden roses have full ruffled blooms that will last for up to two weeks. Their deep red color symbolizes beauty, love, and romance.
Is your favorite couple celebrating their golden anniversary? Fifty years of marriage is no small feat! A yellow bouquet of roses or sunflowers is the perfect choice for their golden-year anniversary.
If your partner is the ruler of your kingdom, opt for a bouquet full of purples — the color of royalty. Stems of pink lilies and purple roses are perfect for your king or queen.
Wedding
Your wedding is a momentous day, and your bouquet should match. When choosing your bouquet, consider how the flowers dry out if you plan to preserve them or press the blooms. You could also consider picking flowers that match your wedding colors.
For a bouquet that matches your dress, choose snow-white, elegant roses. White roses symbolize young love and loyalty — perfect for your big day.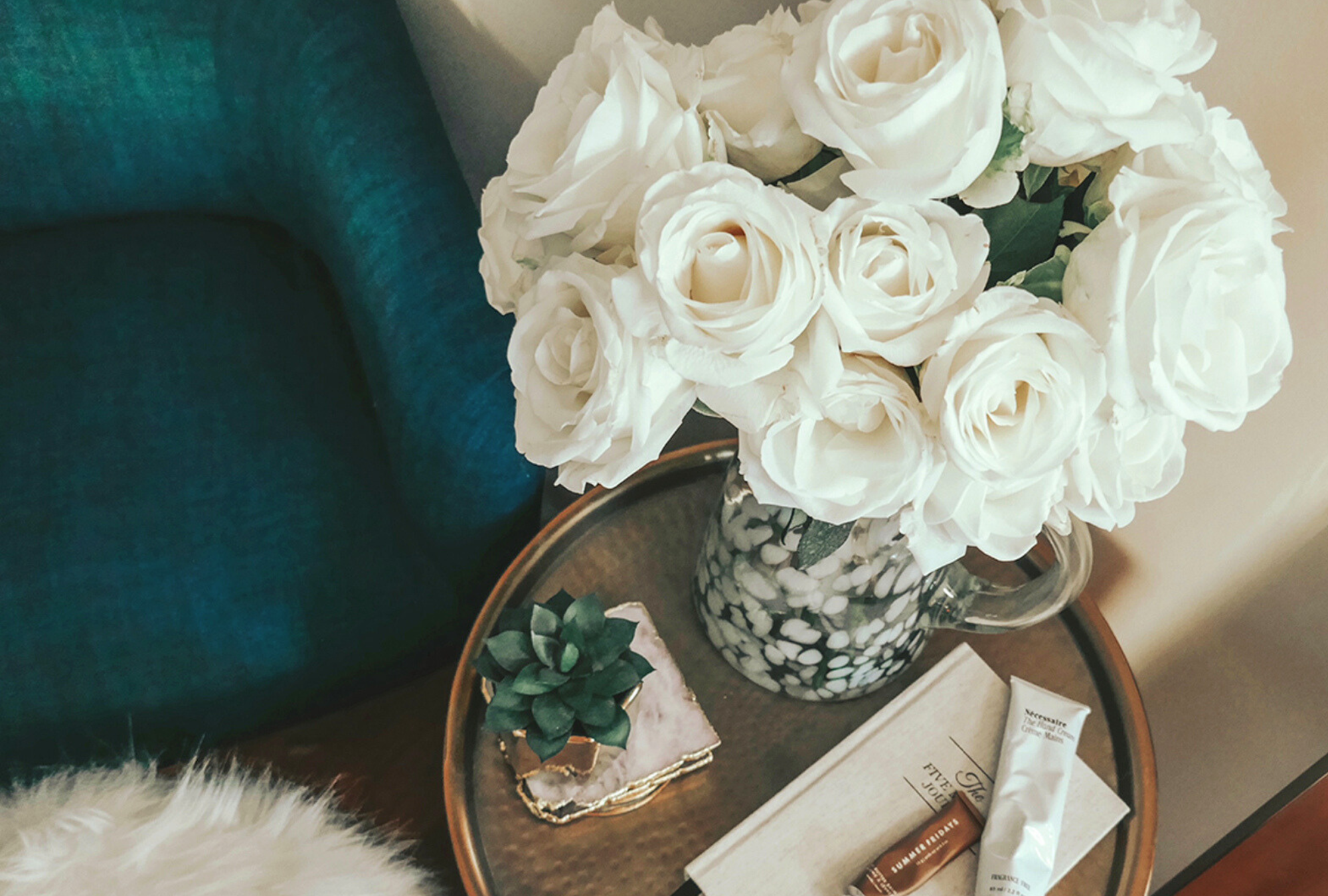 For more variety, add in pink roses, green ball dianthus, white lilies, and white spray roses. It'll be a showstopper bouquet, and the smell of it will bring back memories of your special day any time you catch the scent of a rose.
Bright pink tulips symbolize affection - another fairytale option for your wedding day bouquet. Tulips also convey a sense of deep, everlasting love. In the same way that your partner-to-be gives you heart eyes, this bouquet will too. They'll last up to two weeks in a vase so you can enjoy them even after your big day is over.
The Best Flowers to Gift
At the end of the day, it's the thought that counts. Flowers of all shapes, sizes, and colors are sure to bring a smile to your loved one's face. Know someone hunting for the perfect bouquet? Pass this guide along to help them decide, too!
Blue hyacinths represent peace, and what are you offering, if not an olive branch? Add them into a bouquet with white tulips, which also symbolize peace, and you've got a winning combination.