ANNIVERSARY
The Right Anniversary Flower Bouquet
Friday, February 24, 2023
Choosing the perfect anniversary flower bouquet for your significant other can be a daunting task.
Fortunately, there are some bouquet choices that are sure to make your special someone feel loved and appreciated on your special day.
When picking out a bouquet for an anniversary,first and foremost, consider the type of flowers that your partner appreciates most. Do they prefer roses or lilies? Orchids or daisies? Knowing their favorite type of flower will make it easier to find a bouquet that they will truly appreciate.
Next, pay attention to the color and style of the flowers you select. While shades of red are traditional for anniversaries, you can also choose other colors like pink or white depending on your partner's preferences.

We'll help you find a bouquet that will make this special occasion even more memorable: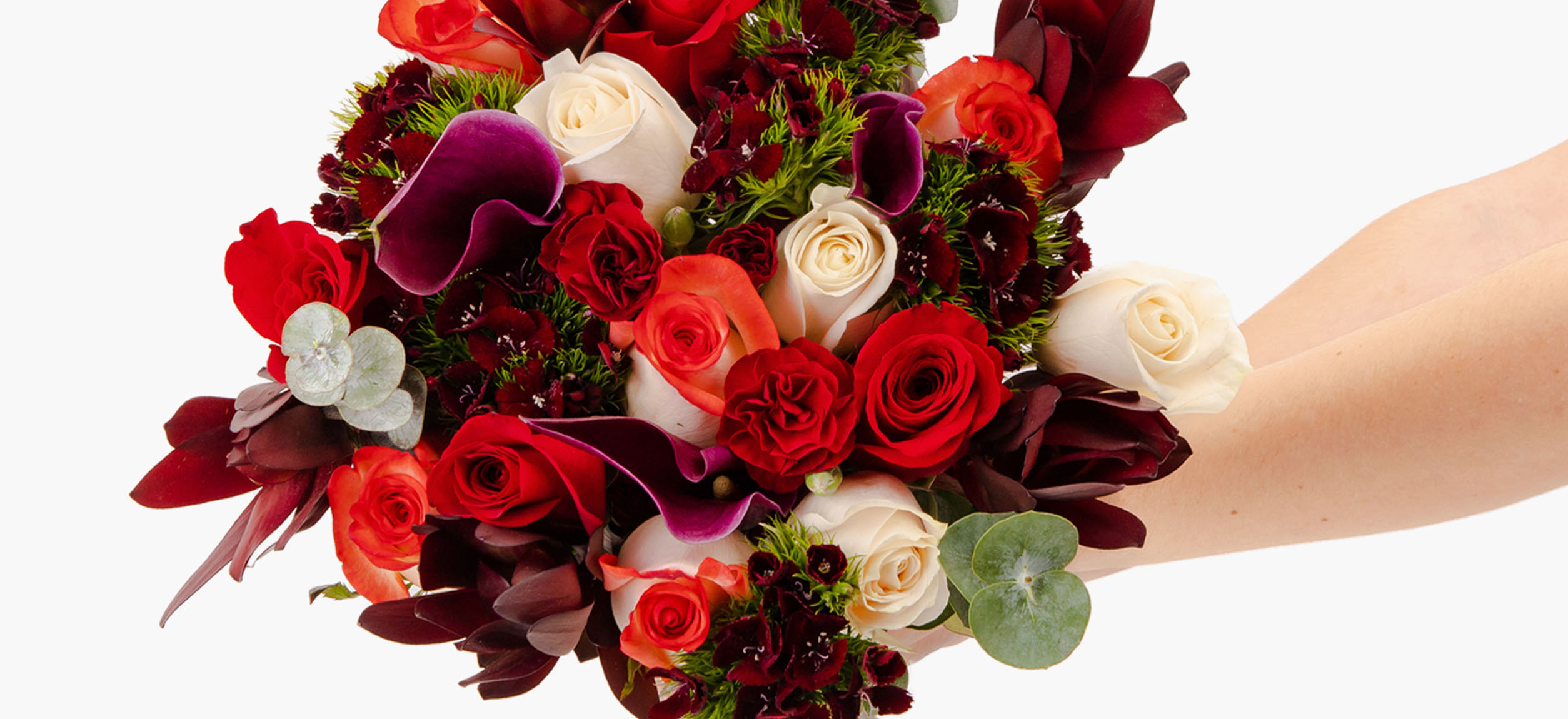 Experience the enchanting allure of our stunning bouquet with gradients of purples and reds, reminiscent of a favorite piano bar's dim lighting and uplifting music. The addition of delicate white, pink, and bronze hues creates a balance between moody and romantic, making it perfect for any occasion. Take your romantic evening to the next level by creating a piano bar-inspired ambiance, and let the flowers set the tone for an unforgettable night

.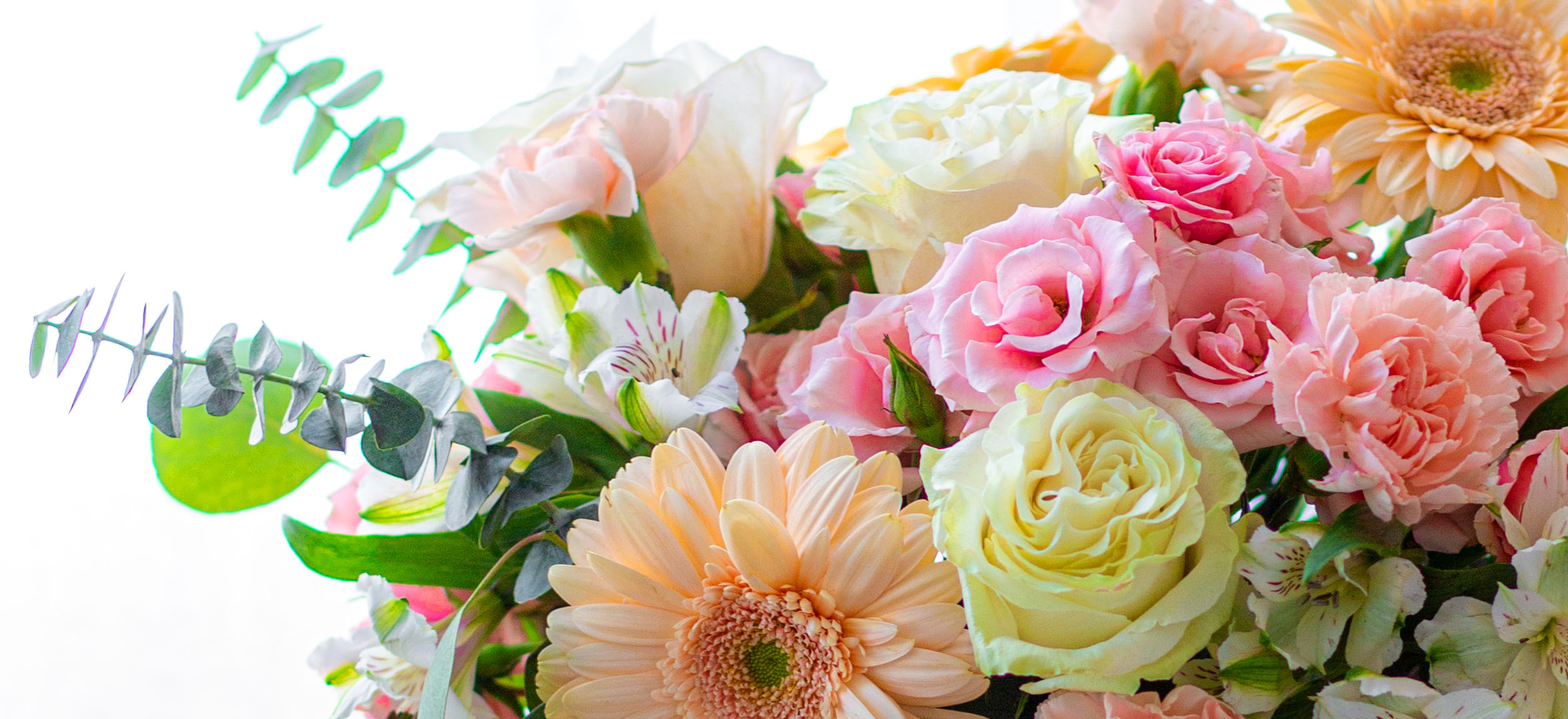 This stunning arrangement features only the most prestigious and delicate flowers, carefully selected to create a sense of serenity and romance. The soft petals and pale colors of the blooms work together in perfect harmony, creating a tranquil atmosphere that's ideal for any romantic celebration. The exquisite hues of pink, peach, baby blue, and white will set the tone for a truly unforgettable evening. Bursting with delicate and sophisticated blooms, the Pastel Garden bouquet is the perfect expression of your love and admiration for that special someone.

.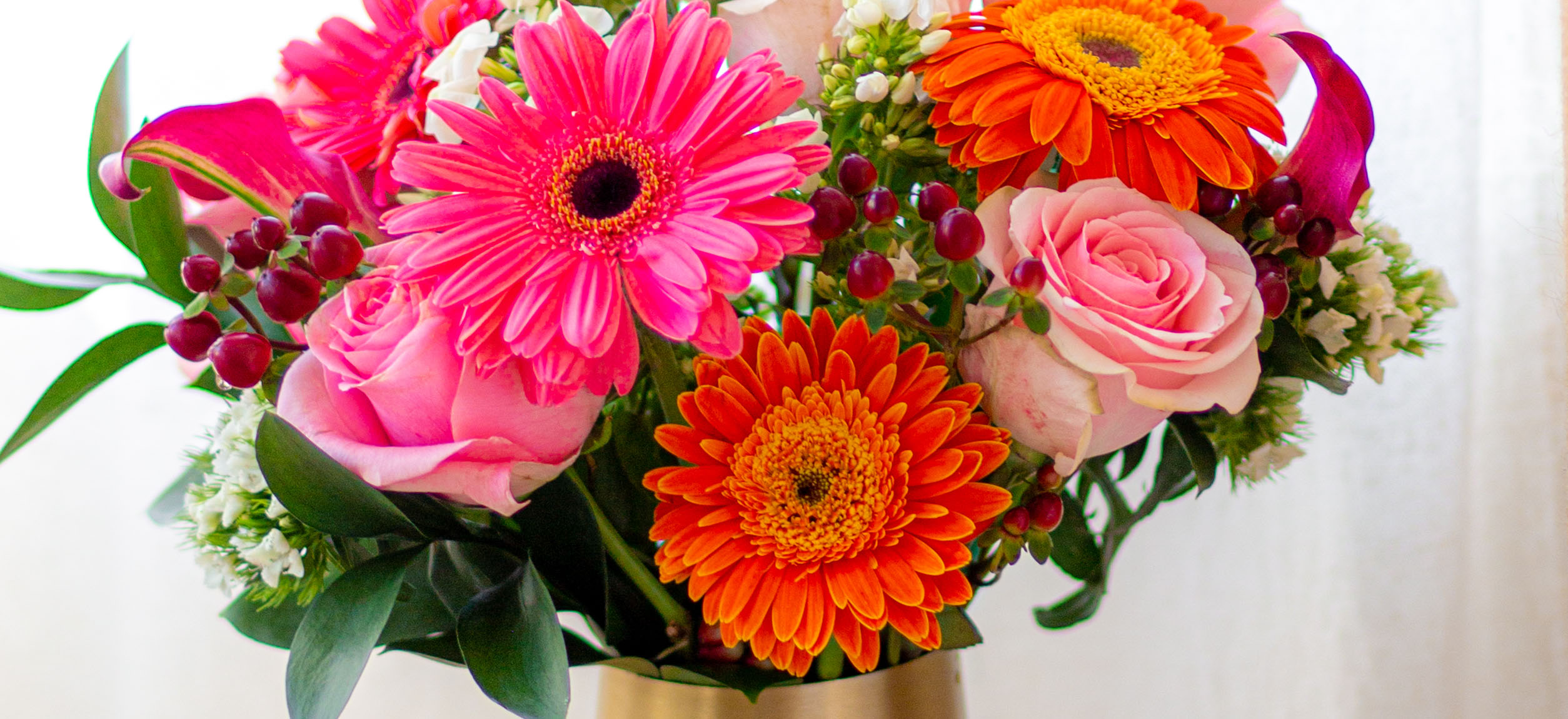 This vibrant bouquet is the ideal gift for making your anniversary even more memorable. Prepare to be dazzled by the sheer beauty of this gorgeous bouquet, a true feast for the senses. From the cheerful pale peach and pink gerbera to the delicate light pink roses and fragrant eucalyptus, is the perfect choice for an anniversary that will be remembered for a lifetime.
.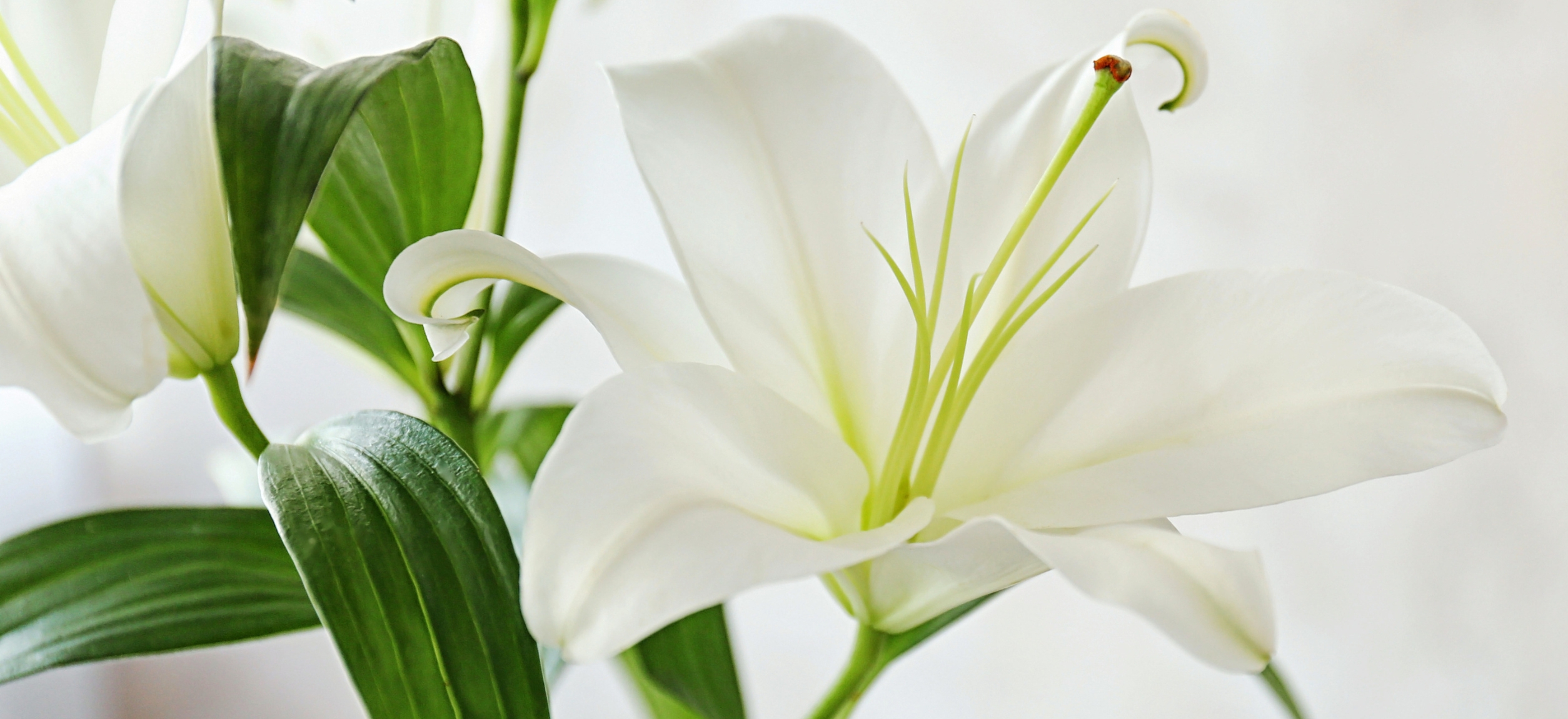 Nothing says romance quite like white lilies. This bouquet of white lilies is the perfect choice for a romantic anniversary celebration. The CasablancaExperience the ultimate expression of love and beauty with our exquisite white Oriental lilies. Their giant blooms, velvety white petals, and striking black polka-dotted center petals are a vision in white and simply irresistible, making them the perfect gift for that special someone and celebrate any anniversary in a truly unforgettable way.

.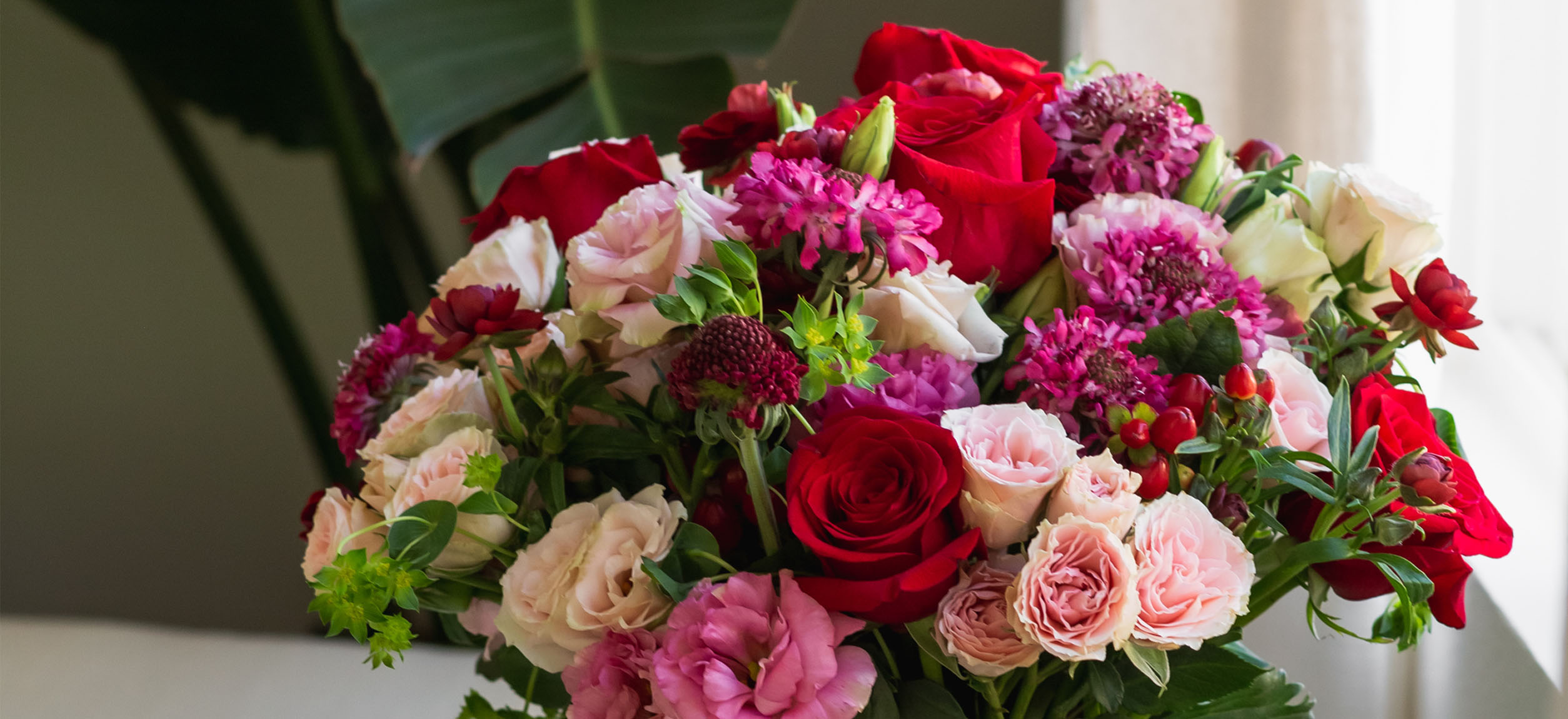 This stunning bouquet of garden-style flowers is perfect for celebrating your anniversary. Say "I love you" in the most beautiful way possible with our lush and gardenesque bouquet, filled with red roses, butterfly ranunculus, and delicate pink spray roses. Perfect for any special occasion, this bouquet is a timeless expression of love and admiration. To make the occasion truly unforgettable, consider pairing it with a thoughtful anniversary gift such as a romantic dinner for two or a weekend getaway. Show your special someone just how much they mean to you by ordering our exquisite bouquet today.
Whether your partner prefers classic roses or more unique varieties, there's sure to be a flower bouquet that will make their anniversary even more special. With a little trial and error and careful consideration of their preferences, you can make their special day even more special. No matter what, the beauty and scent of a bouquet of flowers will add the perfect touch to your anniversary celebration.