FLOWER CARE & TIPS
Arrange Flowers Like a Pro
Monday, July 6, 2020
Everyone loves surrounding themselves with flowers—which is why our flower subscription boxes are so popular! We all know that fresh flowers look great by simply trimming the stems, adding water and flower food to the vase, and placing them in a nice vase.
But, have you ever wanted to branch out from the ordinary and try arranging your flowers in a different way? Flower arrangements come in many shapes and sizes and you can use any flower or greenery under the sun. The limit is truly your imagination! Arranging flowers can be very intimidating--but, don't worry, if you are new to flower arranging, these tips will get you started.
1) Put Flowers in Water Right Away
Caring for your flowers is an important first step in an amazing flower arrangement. With BloomsyBox you can always count on our flowers being the freshest possible. However, if you put them in water the minute they get to your home, they will last much longer.
Even if you do not plan on using the flower right away, trim them and put them in a bucket with tepid water. You may even want to add some flower food or preservative. This way your flowers will remain to look amazing for your big day.
2) Don't Submerge Leaves or Flowers in Water
Just because you need to put your flowers in water right after receiving them does not mean you should be careless. Be very careful about the height of the water. You do not want to submerge any small flowers or leaves. This creates a situation ripe for the development of mold and decay, and thus your arrangement will be ruined.
If you have other flowers of multiple heights, you can still use the same bucket to store them in water. You may just have to remove some of the lower flowers or leaves on each stem so that they are not in the water.
3) Use Seasonal Flowers
Our first design tip is to use seasonal flowers. Doing this will immediately connect your arrangement to the season. Seasonal flowers will also be fresher and less expensive than out-of-season offerings. To have the longest-lasting arrangement possible, you need to use seasonal flowers.
Some flowers, like roses, are appropriate at any season. Others are more associated with specific seasons. For example, sunflowers often show up in summer or fall flower arrangements. Tulips are a great addition to a spring bouquet.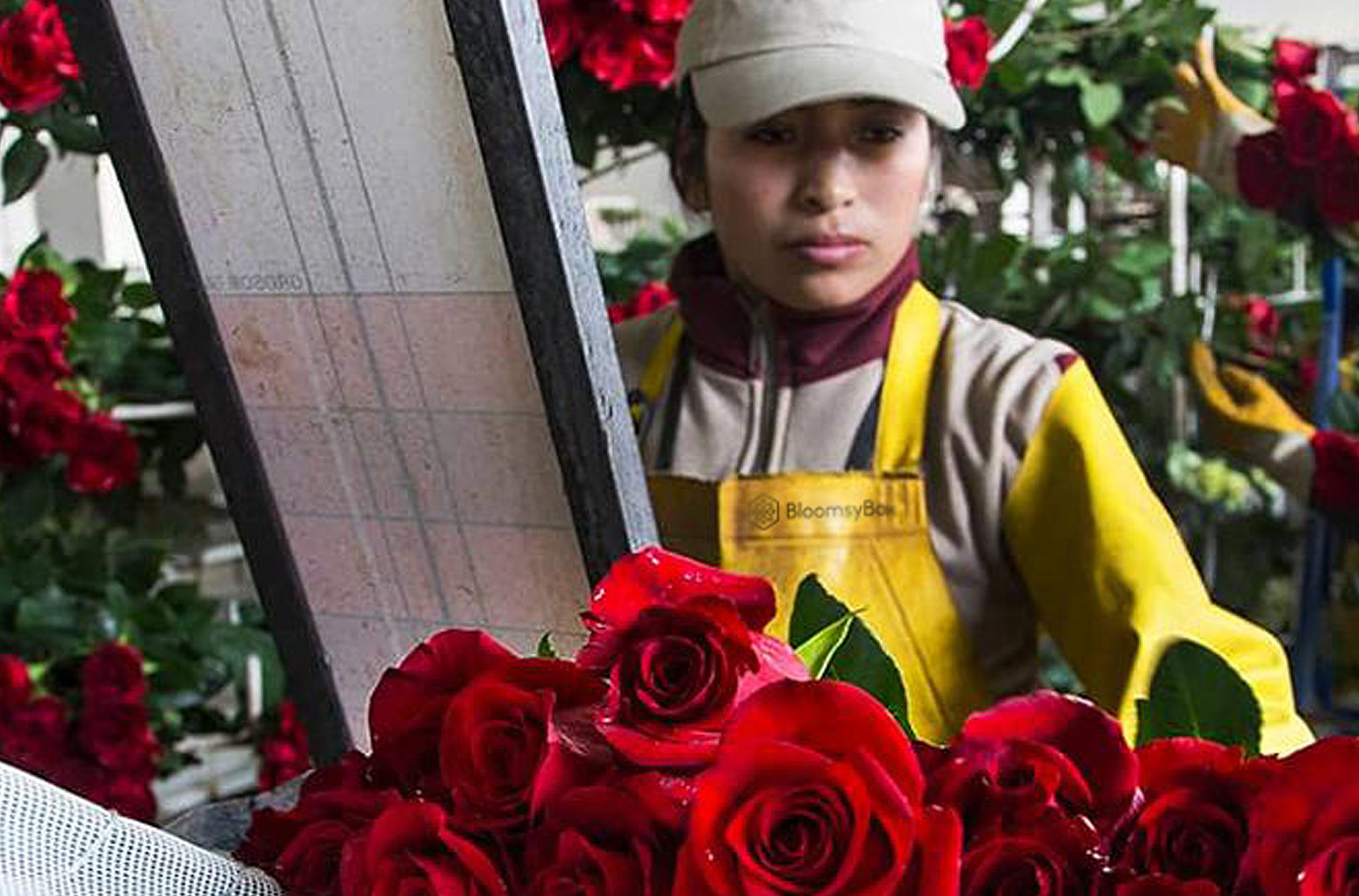 4) Pay Attention to Color and Texture
Another important thing to keep in mind when developing your flower arrangement is the color and texture of each flower. You can play around with these elements to draw attention to a specific part of the arrangement. Our advice would be to choose your focal point. Then you can decide whether you want the other elements to compliment or contrast with that focal point.
For example, say your focal point is a blue hydrangea. These are large flowers, so the other elements of the arrangement should be slightly smaller to keep the focus on the hydrangea. You could add flowers in blues, purples, or whites to compliment the color of the focal point. On the other hand, for a more dramatic arrangement, you may want the supporting elements to be yellow or orange to contrast with the blue. These are some of the questions to consider when deciding on the color and texture of your arrangement.
5) Use Tape or Wire for Structure
Once you decide on the flowers and other elements of the arrangement, you need to put everything together. You likely have a specific idea about how you want your flower arrangement to look. To achieve that look, you should consider using tape or wire. These elements will keep the stems in the correct order and provide structure to the arrangement so that you can move it without destroying your hard work.
6) Cut Your Stems at an Angle
When you receive your flowers from BloomsyBox, before you put them in water, make sure to cut the stems at an angle. This is a well-known procedure for roses but should be done on all flowers. Cut the stems at a 45-degree angle, which means one side of the stem will be longer than the other.
Another great way to add structure and durability to your flower arrangement is to use foam. Foam is thin enough for you to stick the flower stems through. It is also porous, which allows it to absorb water.
You need a 45-degree angle because it increases the surface area. Greater surface area means a better opportunity for the flowers to get a good drink. As we mentioned above, proper watering is key to keeping your arrangements looking nice for a long time. Cutting the stems at an angle is an important step in this process.
7) Foam is Your Friend
Another great way to add structure and durability to your flower arrangement is to use foam. Foam is thin enough for you to stick the flower stems through. It is also porous, which allows it to absorb water. Therefore, you will provide your flowers with a more continuous source of moisture and ensure they do not move around in the vase when you use foam.
8) Use Height as a Way to Create Drama in Your Arrangement
Flowers come in many colors and textures. They also come in different heights. Delphinium, Larkspur, and Snapdragons are all very tall flowers with long stems. Sunflowers and hydrangeas have very large flowers. Spray roses and chrysanthemums are quite tiny and have shorter stems.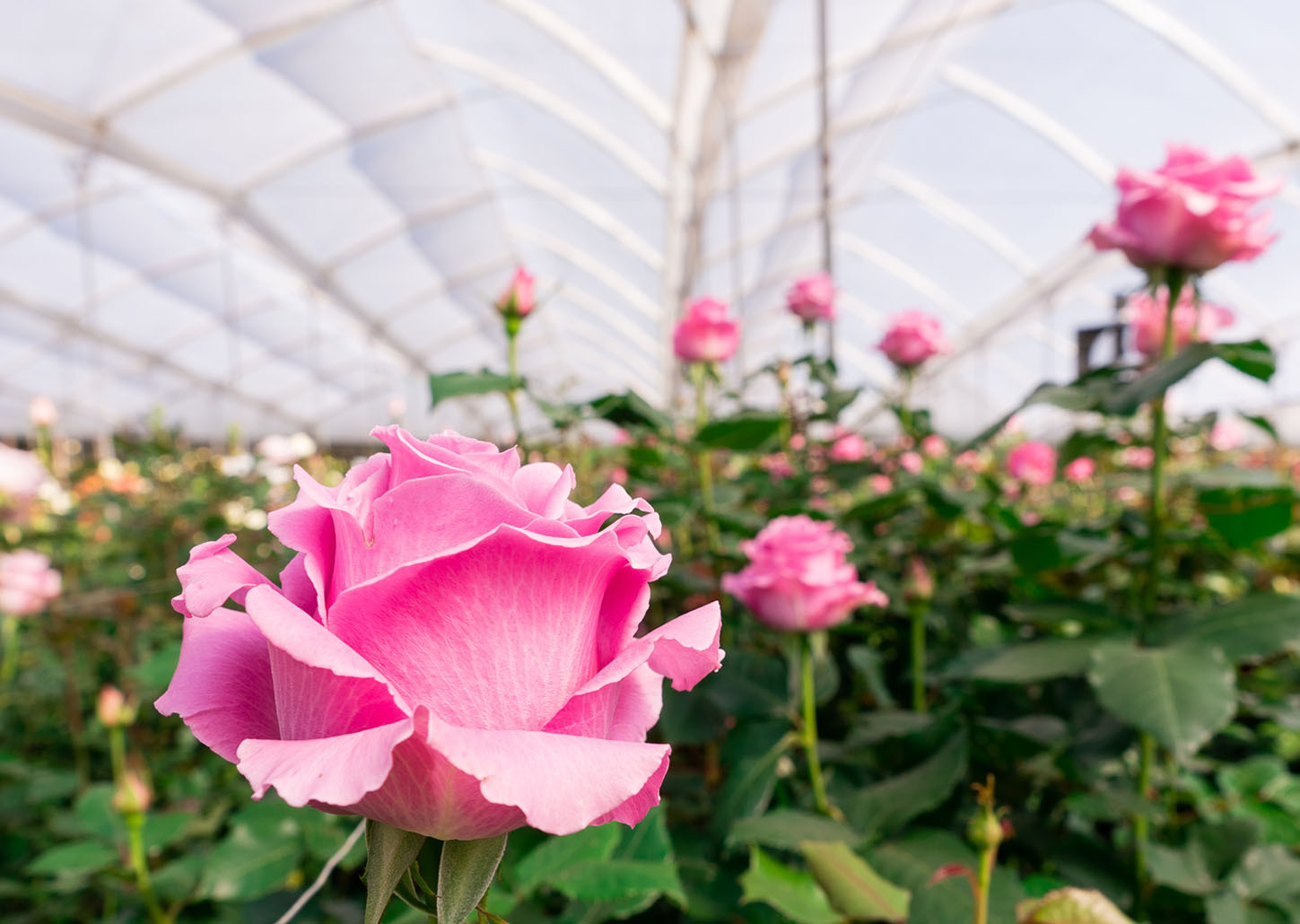 You can use these height differences as a way to create interest and drama in your flower arrangement. Contrasting heights and flower sizes is a great way to draw focus on specific elements. It can also make the arrangement appear more three dimensional and full.
9) Less Can be More
There are a lot of options for flower arrangements. From the fillers to the flowers themselves, the choices are nearly infinite. However, it is not a good idea to use everything in one arrangement. Less is more when it comes to flower arranging.
Yes, there are a lot of beautiful flowers available from BloomsyBox but save some of them for your next arrangement. Putting too many elements in your flower arrangement can draw focus and make it look cluttered. Always ask yourself whether a new flower or filler will add to your existing arrangement or draw attention away from the elements you already have included.
10) Purchase a pre-made arrangement from BloomsyBox
Here at BloomsyBox, we provide pre-made bouquets and arrangements for every season and occasion. You can even join our flower subscription program and receive weekly or bi-weekly flower delivery. Our pre-made arrangements are the perfect gift. They are also ideal for people who love beautiful flowers but don't want to spend the time making their own flower arrangements.
Whether it is wholesale flowers, live plants, or pre-made bouquets, at BloomsyBox you will only receive the best. Our farm-to-table flowers are the freshest in the business and will never arrive crushed. Contact us today to learn more about our wonderful options, and you will never throw another party without a gush-worthy flower arrangement.

Keep reading 🔎