Holidays + Occasions
The Perfect Guide: Wedding Anniversary Flowers by Years
Wednesday, July 26, 2023
Are you looking for flowers for a special anniversary? You've come to the right place. We've listed out the best flowers to buy for each wedding anniversary, flowers to honor the anniversary of a death, and other unique anniversaries you may want to celebrate.
Read on to find the perfect bouquet for any anniversary.
It doesn't matter if it's your first or 50th anniversary, flowers make a statement — literally! But don't worry. If the traditional wedding anniversary flowers listed below don't match your relationship style, choose something that does. A wedding anniversary gift is meant to be personal. After all, it's the thought that counts!
1st Anniversary: Carnations
The classic first-anniversary bouquet is carnations Symbolizing love, protection, and strength, they're the perfect flower to encapsulate your first year of marriage. Carnations come in various colors, so if red isn't your loved one's favorite, go for a color that matches their personality.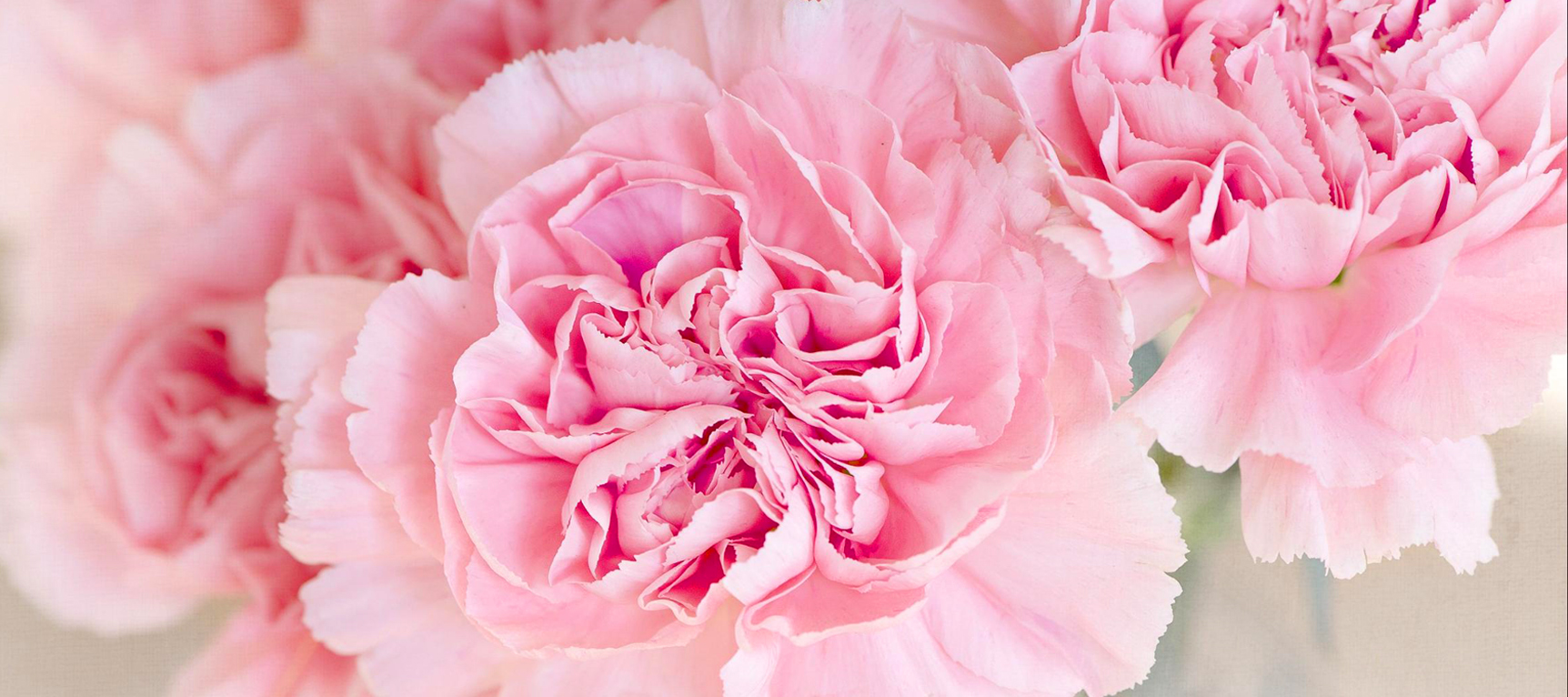 2nd Anniversary: Cosmos
By your second year of marriage, the honeymoon phase is over. You've settled into a routine that works for both of you. Second-anniversary bouquets are typically full of cosmos, a flower that represents harmony and joy — something you've worked together to achieve. Cosmos come in pink, orange, red, yellow, white, and maroon, and their bloom shape can either be bowl-shaped or flat.
3rd Anniversary: Sunflowers
For third-anniversary bouquets, reach for a bundle of sunflowers. They symbolize loyalty and longevity, and their color will brighten any room. Sunflowers are also a great alternative if the traditional flower for any upcoming anniversary doesn't vibe with your loved one's personality.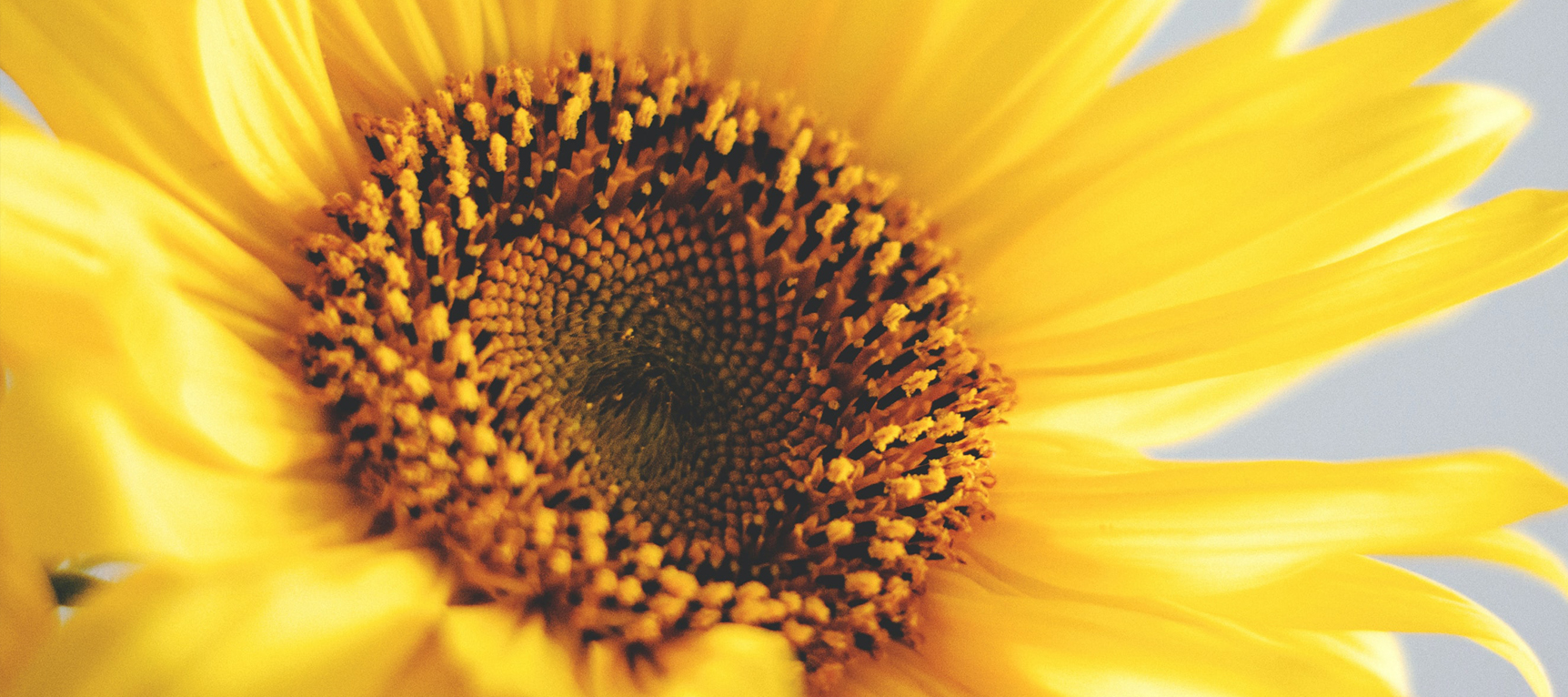 4th Anniversary: Geraniums
The flower for fourth wedding anniversaries is one you don't typically see in a bouquet, but when added, it brings a soft, delicate touch to the bundle. Geraniums symbolize happiness and positive emotions, a perfect sentiment for any marriage.
5th Anniversary: Daisies
A bunch of daisies is the traditional fifth anniversary bouquet. They symbolize true love and fidelity, the very foundation of a marriage. A fun fact about daisies is that they are actually two flowers in one — they have a layer of outer petals, and the center of the flower has its own set of petals. They are two flowers merged together, just like you and your loved one.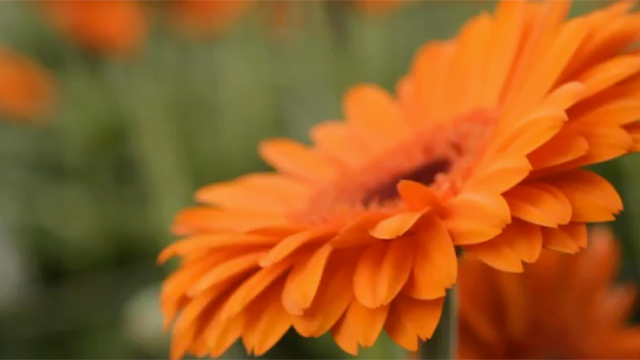 10th Anniversary: Daffodils
A lot can happen in 10 years of marriage — new homes, new cars, new babies, and numerous other changes. Daffodils, which represent joy and happiness, are the traditional 10th anniversary wedding bouquet. Whether they are arranged among other flowers in a bouquet or stand on their own, they'll brighten any room and look great for weeks. A decade of marriage down and more on the horizon.
20th Anniversary: Asters
After 20 years of marriage, you know a thing or two about true love. That's why asters are the traditional 20th anniversary bouquet. Asters symbolize love and wisdom, something your favorite couple has cultivated throughout the years. They come in various colors, including pink, red, white, light purple, and mauve.
25th Anniversary: Iris
You made it a quarter of a century! The love you share grows stronger with each passing year. The iris is traditionally given for the 25th wedding anniversary because the flower symbolizes strength, courage, and admiration - all traits you love about your partner. These tall, vibrant flowers represent your strong and bright relationship.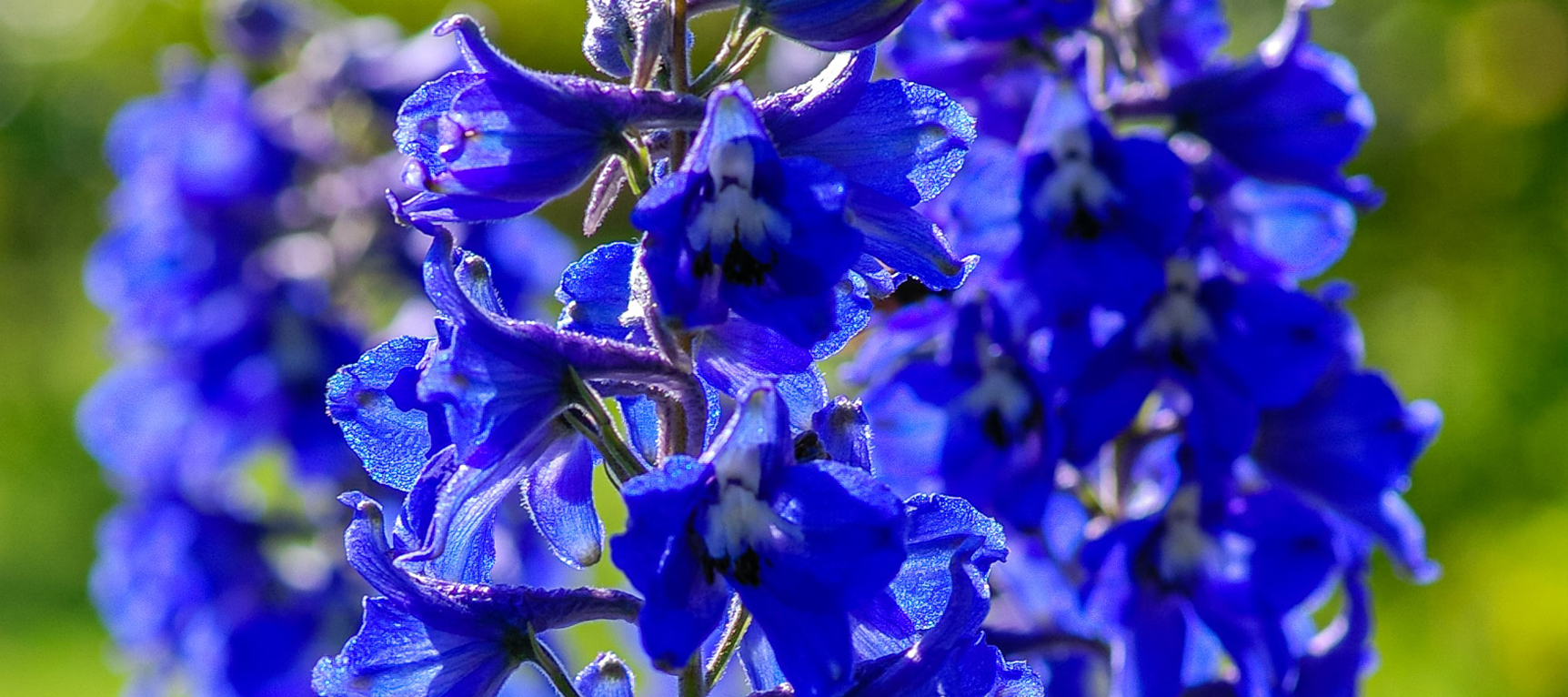 30th Anniversary: Lilies
By their 30th wedding anniversary, your favorite couple may be going through a lot of life changes — retirement, they may be empty-nesters, or they may be downsizing. That's why lilies are the traditional 30th anniversary bouquet. They symbolize life transitions and remembrance, perfect for this stage in their journey together.
40th Anniversary: Gladioli
The 40th wedding anniversary flower is gladioli. They symbolize a strength of character, remembrance, and faithfulness. Legend says the point of the flower stem is meant to pierce a lover's heart, leading to infatuation — and it's true if they've committed to each other for the last 40 years! Celebrate this love by arranging gladioli among other stems in a bouquet, or let them shine on their own.
50th Anniversary: Roses and Violets
Fifty years of marriage is something to celebrate. That's why 50th anniversary bouquets contain two types of flowers: yellow roses and purple violets. Yellow and purple are complementary colors that symbolize two people who have complemented each other's lives for the past 50 years. While your partner is sure to love whatever you give them, we suggest you avoid these types of flowers and colors for your 50th wedding anniversary.
It doesn't matter if it's your first or 50th anniversary, flowers make a statement — literally! A wedding anniversary gift is meant to be personal.
60th Anniversary and Beyond
For 60th wedding anniversaries and beyond, the bouquet is not specified. With no traditional bouquet to pick from, it's time to create an amazing display. Choose colors and flowers that represent your couple well — maybe sprinkle in some of the flowers mentioned above to make the right statements about the occasion.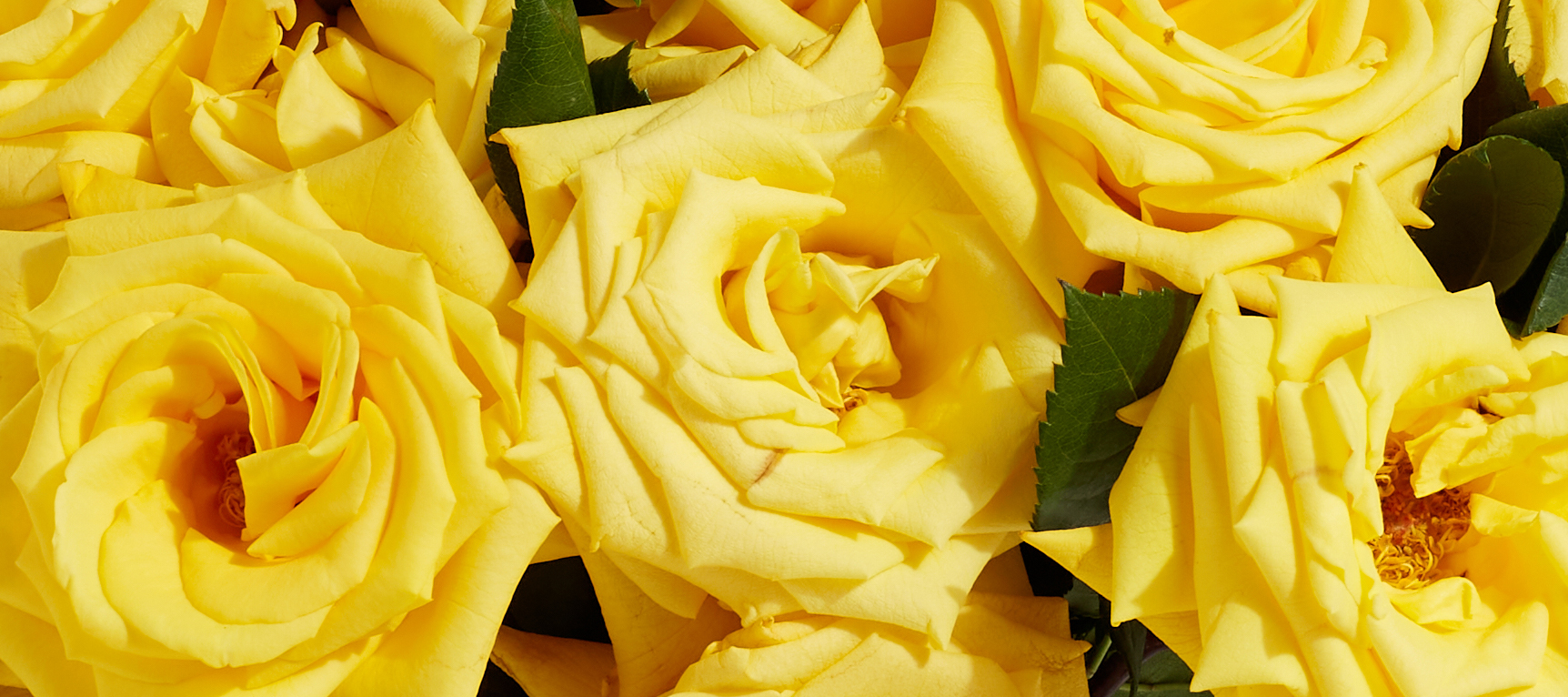 Appropriate Flowers for Anniversary of a Death
Whether you're choosing a flower bouquet for a funeral, to send to a loved one, or to place on a grave, there are several options to honor the anniversary of a loved one's death.
Lilies: are the most commonly used flower for burials on the western side of the world. They symbolize purity and a peaceful state of innocence for your loved one. Lilies will last for two weeks in a vase, but for a long-term option, choose a peace lily.

Roses: traditionally symbolize true love, making them an obvious choice for honoring a loved one. Red roses at a funeral display respect, courage, and love. Dark crimson represents deep sorrow, grief, and loss.

Carnations: are a popular choice for funeral wreaths, and they come in a variety of colors. Red carnations symbolize love, while white carnations represent innocence and purity. Pink carnations are an excellent choice to symbolize remembrance for a cherished long-time friend.
Unique Anniversary Flowers
Wedding and death anniversaries may be the most popular anniversaries to celebrate, but there are other significant milestones to celebrate too! Consider festive bouquets for:
Work anniversaries.
Sobriety anniversaries.
Organizational anniversaries.
Historic happenings in your community.
Religious anniversaries.
Birthdays (they are a yearly occurrence, after all!).
Adoption anniversaries (human or pet).

Keep reading 🔎