FLOWER FACTS & MEANING
What are the Ten Most Popular Flowers?
Wednesday, September 2, 2020
Are you giving flowers as a gift for some occasion? Is picking out a great bouquet a little intimidating for you? If the answer is yes to any of these questions, then you need to continue reading.
The flowers described in the rest of this article are popular for a reason. These are the flowers you are likely to find in bouquets and arrangements. Popular does not mean boring or trite, though. Choosing a flower arrangement from any of the ten most popular flowers listed below will be a hit, no matter the occasion.
What are the ten most popular flowers? Let's look at the ten most popular flowers in more detail. These ten are highly popular in the United States. Although, some, like the rose, tulip, lily, and more have a high level of popularity around the world as well.
1) Rose
We had to begin this list with the rose. No other flower is as famous or popular. The rose outshines everything else.
One of the biggest reasons for the rose's popularity is its association with love. We have a whole holiday that is centered on the giving of roses as gifts. Valentine's Day is not the only holiday where the rose is appropriate. In fact, any time you want to tell someone "I love you," you can give them a rose.
In addition to its association with romance, the rose has a lot of other things going for it. There are hundreds, if not thousands, of different kinds of roses. They come in a variety of shapes, sizes, and colors.
Each color of rose comes with its own meaning. For example:
White roses: stand for innocence and purity.
Pink roses: indicate romance and happiness.
Coral roses: mean desire.
Yellow roses: indicate love between friends.
Peach roses: stand for modesty and appreciation.
Lavender roses: mean love at first sight.
And, finally, red roses: indicate passionate love.
There are a few other reasons for the rose's popularity. Many people also love the rose's smell. And, finally, the rose is an edible flower—we don't recommend eating roses you purchase from a florist, however. There is a lot to love, and very little not to like, about the rose.
2) Gerbera
Although not the rose in terms of popularity, the gerbera daisy is also quite popular. These flowers are sometimes called African daisies because they are native to South Africa and really all of Africa. The gerbera daisy can also be found growing wild in the Asian continent. Gerbera daisies are named after the 18th-century botanist Traugott Gerber.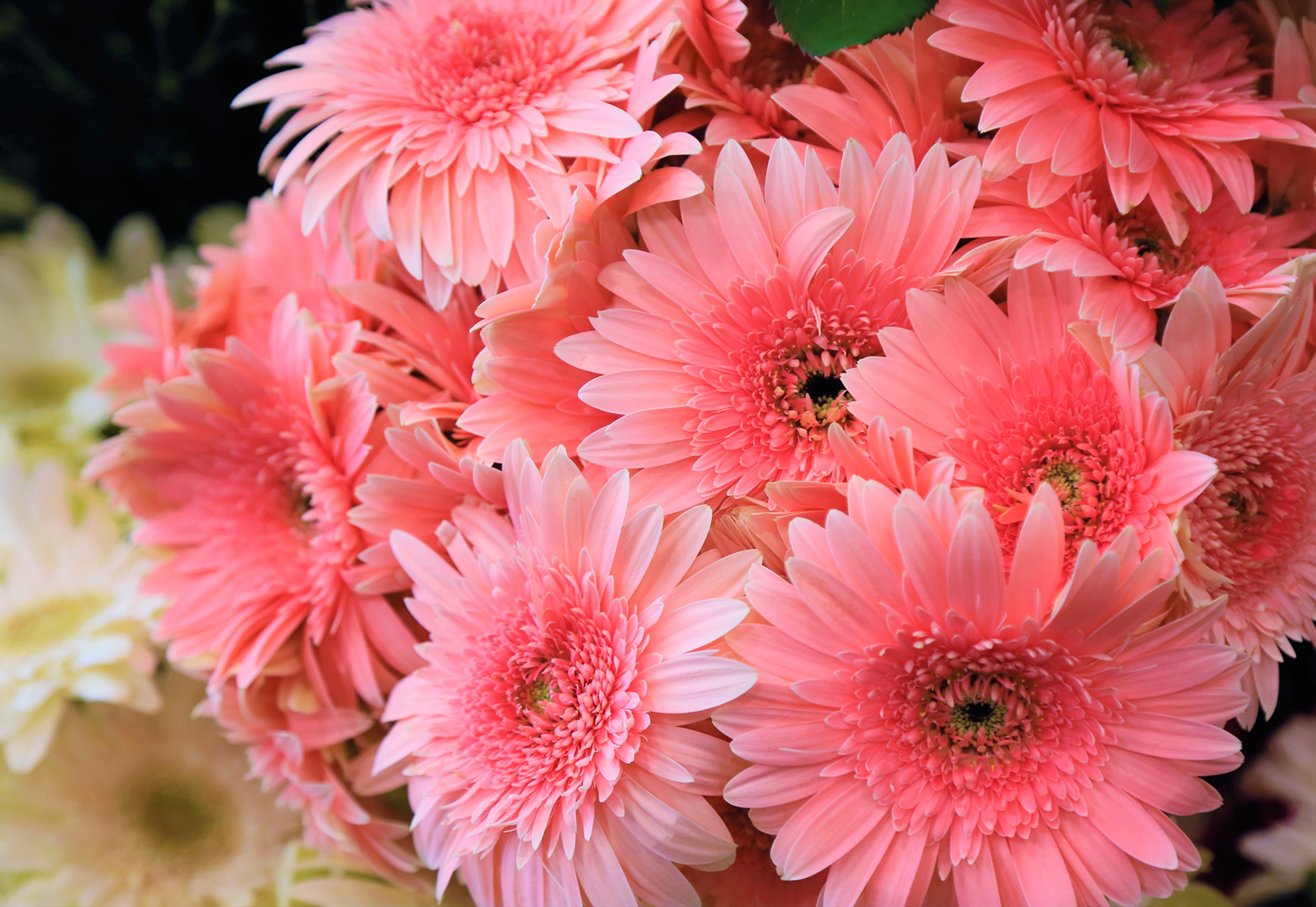 Gerbera daisies are extremely popular in bouquets. They are large, bright flowers that have the multi-petaled look of a daisy. They are larger than a traditional daisy, however. If you love the look of a sunflower but need a flower that is a bit smaller, then the gerbera daisy is the choice for you. At BloomsyBox, we offer gerbera daisies in fifteen different colors. So, you are assured to find the color that fits your arrangement beautifully.
3) Tulip
Nothing says springtime like the tulip. These perennial flowers are some of the first to pop up as the weather warms. The tulip is originally from the Tien Shan mountains. They were then cultivated by the Ottoman Empire from the 15th century.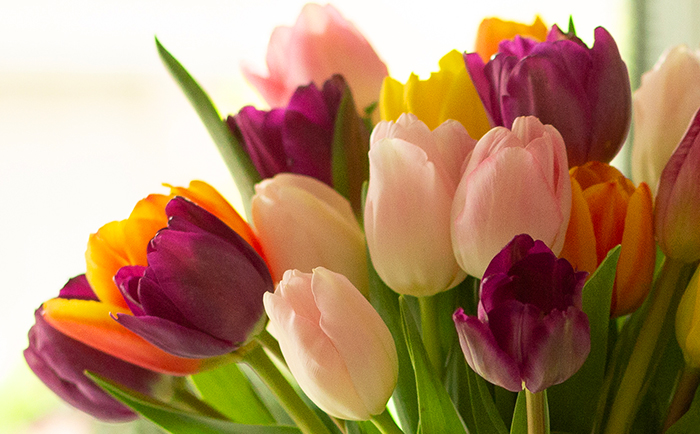 It wasn't until the 17th century that the tulip made its way to Europe. The rest was history, as the tulip is now especially associated with Holland. In the U.S., the tradition of venerating tulips has continued, as the Dutch community in Holland, MI still puts on an annual tulip festival every spring.
In addition to its association with spring, the tulip is popular because of its elegant shape and many color choices. The demand for tulips may not be what it once was, but these versatile flowers continue to be a popular choice for flower arrangements all year long.
4) Lily
There are a huge number of lilies that grow throughout the world. The "true" lilies, the type you likely picture when hearing the name, have six, long petal-like segments. The petal-like segments come together to form a trumpet shape. All "true" lilies are native to the Northern Hemisphere.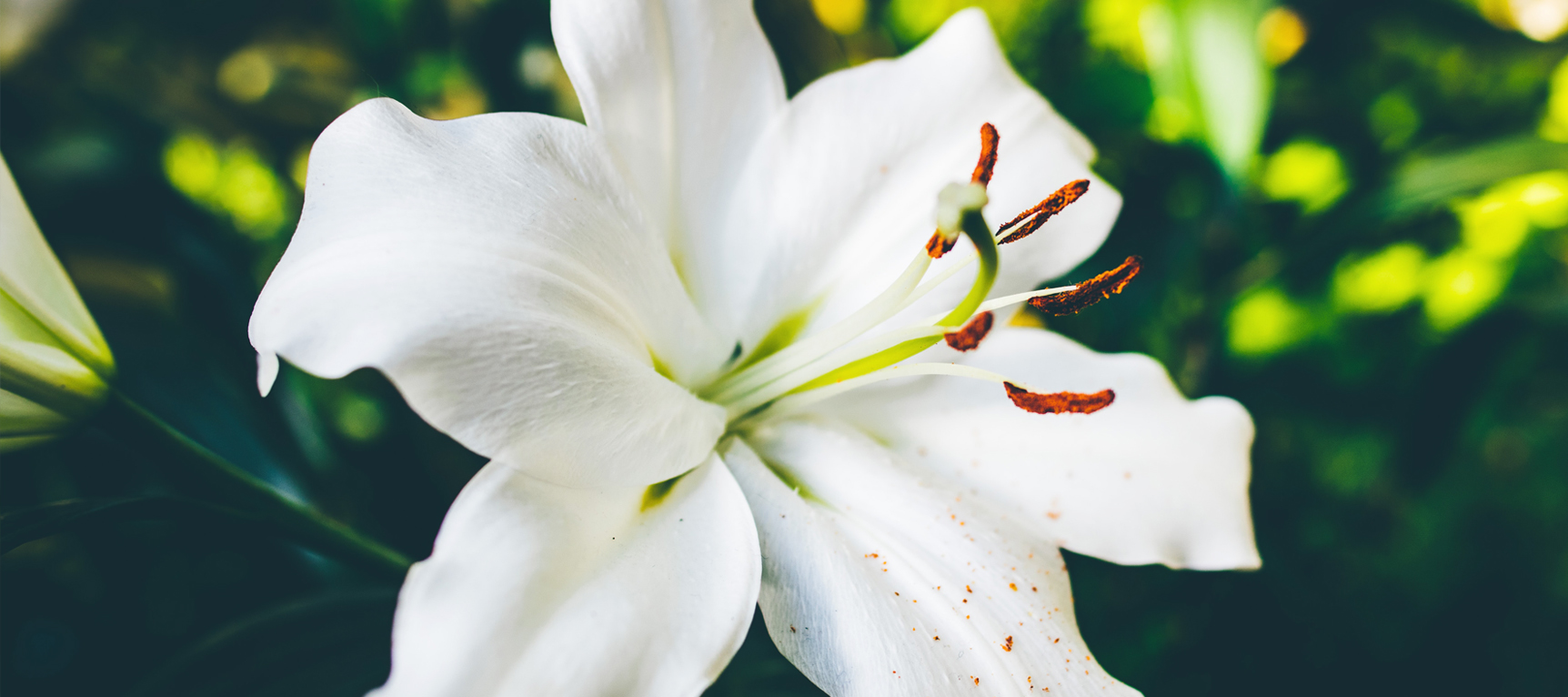 Lilies come in as many color combinations as you can think of. They are very tall plants and the flowers are quite large. Lilies work wonderfully in arrangements where they are the star. You can find them in our Royalty, Pretty in Pink, and Casablanca Lilies bouquets.
Lilies are one of the longest-lasting flowers, which is another reason why they are so popular. When you purchase a flower arrangement with lilies, you are guaranteed that it will continue to look great for a long time.
5) Calla Lily
We mentioned "true" lilies above. The calla lily may have "lily" in its name, but it is very different than the other types. Calla lilies are an extremely popular flower choice for weddings. This is because the traditional color of the large calla lily is white. At BloomsyBox, you can also find mini Callas. Our mini calla lilies come in a variety of colors.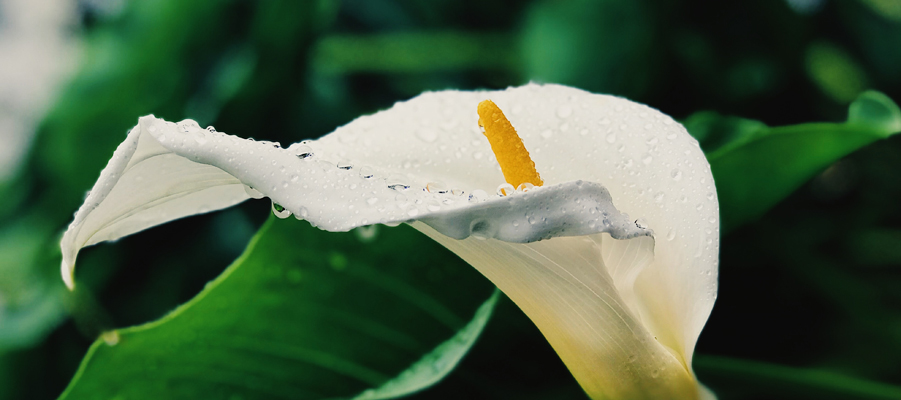 Calla lilies are actually not lilies at all. They are part of the Zantedeschia genus and are native to Africa. Calla lilies have been given the "lily" to their name because of their trumpet shape. However, the size petallike segment has disappeared in this flower, Instead, they are made of one petal that curls into the classic-trumpet shape.
There are few flowers more elegant than the calla lily. With so many colors to choose from, it is no wonder that the calla lily continues to be one of the most popular flowers around.
6) Orchid
For a number of species, no flower beats the orchid. Orchids may seem like a very exotic flower. And, in many ways they are. If you want a flower that looks a little like an alien, choose the orchid.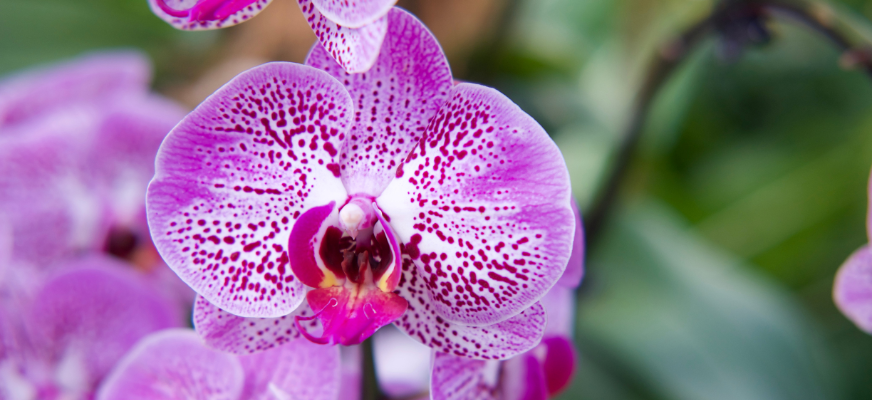 Orchids are famous for being from tropical locations. However, only about a third of orchids are tropical. The other two-thirds of species grow very well in the rest of the world. Also, one of the most famous baking ingredients—vanilla—comes from an orchid.
Orchids may have a reputation for being hard to grow, but that has only added to their popularity. They also have had a lot of positive meanings attributed to them over the years. From fertility and love to friendship, luxury, good fortune, and more, the orchid is a versatile flower both in meaning and in arrangements.
At BloomsyBox, we offer wholesale orchids as well as orchid plants. Our wholesale orchids come in both cymbidium and dendrobium types. Without handy instructions, you will not struggle to keep your orchid plant alive either. These amazing little flowers make great birthday flower gifts, or as presents to mark any other occasion.
7) Iris
Another very unique-looking flower is the iris. These flowers are perhaps best known for their use as the fleur-dis-lis emblem in France. They have a much longer history though. The iris gets its name from the Greeks. The goddess Iris was the messenger of love to the gods in Greek mythology. Iris is also associated with the rainbow, which makes sense given the irises arching petals.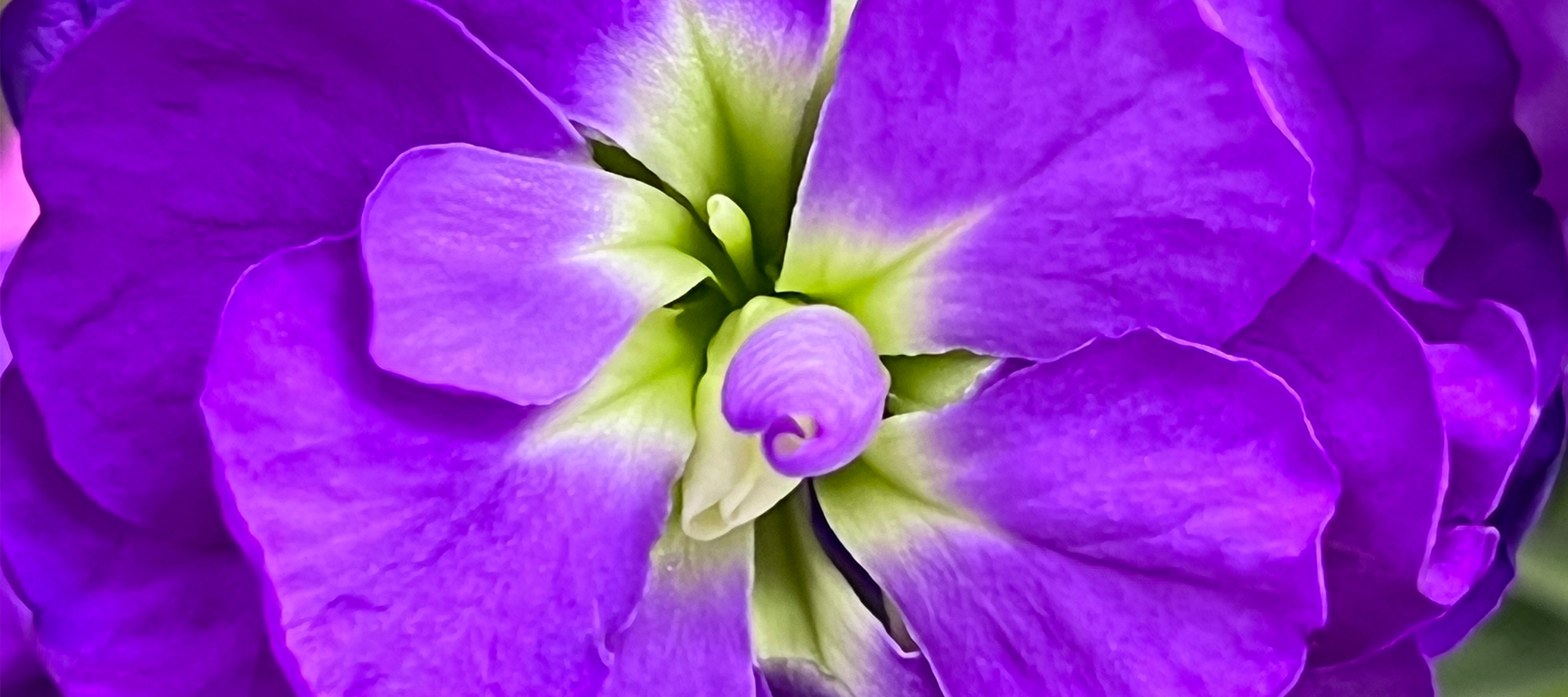 You can tell that a flower is an iris just by looking at it. These flowers make great gifts for unique individuals who stand out in a crowd. Blue irises are the most traditional. Yet, today, you can find a large number of colors, including purple, yellow, pink, or orange.
8) Carnation
If you don't love roses—this is hypothetical, of course—then the carnation is a great choice. Carnations are about the same size as most roses. They have a ruffled appearance and are native to Europe and Asia.
Carnations are popular because of their delicate appearance. They are also a birth flower for June and the most common Mother's Day flower. Their association with Mother's Day goes back to the beginning of the 20th century. When Anna Jarvis began the Mother's Day tradition in the United States, she made the white carnation the unofficial flower of the movement. Since that time, the carnation, especially the white carnation, has been a symbol of a mother's undying love. No wonder then, that carnations fly off the shelves in May and June.
Flowers don't need a reason. They are appropriate to give any time, any place. Any time you want to say congratulations or get well, flowers are a great choice.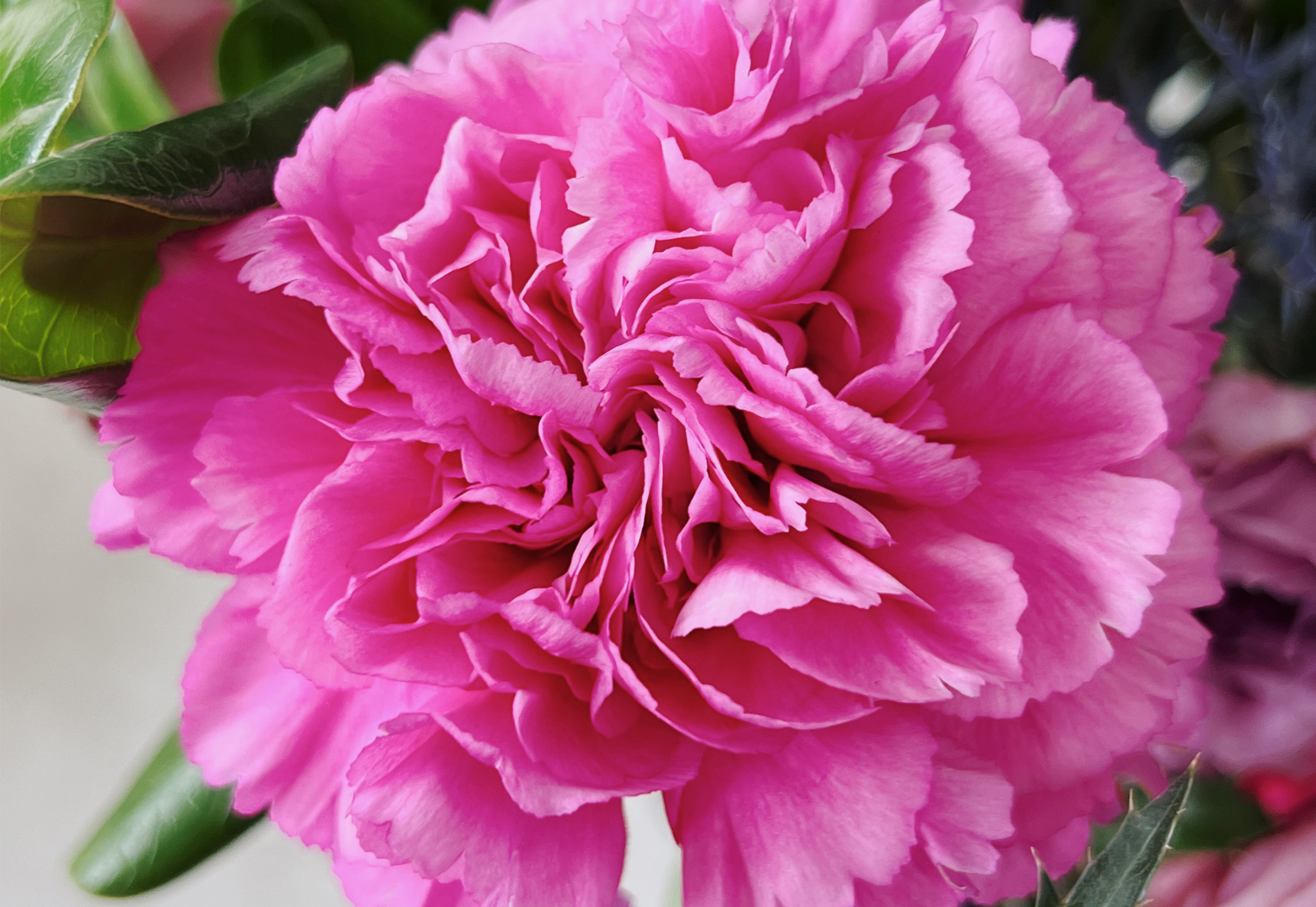 9) Sunflower
No list of the most popular flowers would be complete without the sunflower. It doesn't get more cheerful than this large and bright plant. Sunflowers stand extremely tall and are known for their yellow and black coloring. They are named after the sun for a reason.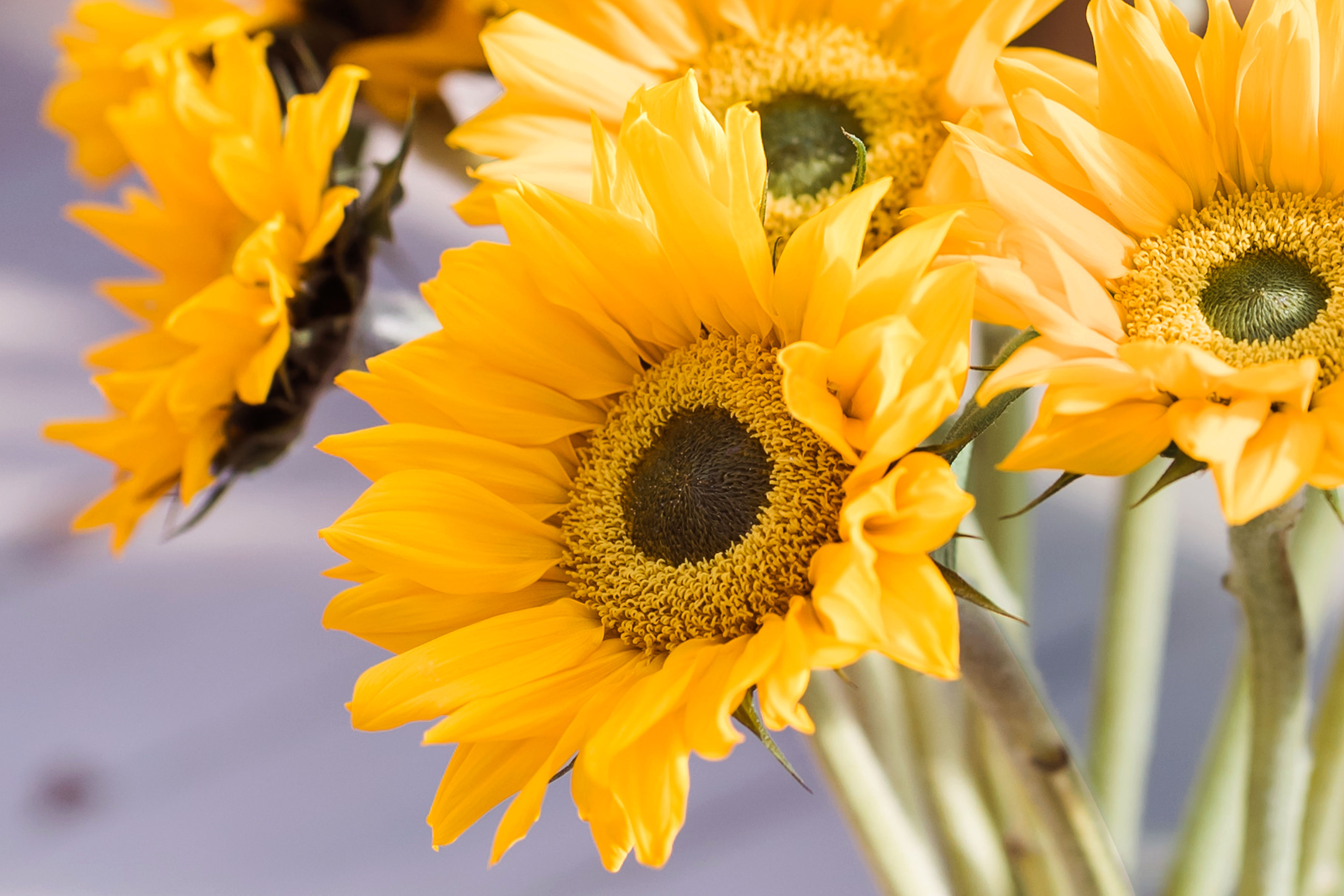 Sunflowers are the only flower native to the Americas on our list. They have been cultivated since 3000 BCE, which is actually longer than the domestication of corn! Such a long history makes the sunflower well-known and popular the world over.
Sunflowers are extremely popular flowers for the fall. It is unusual to find a Thanksgiving celebration without at least one sunflower around. Sunflowers are also popular edible flowers. Their seeds are great snacks and the seed's oil can be used for a multitude of purposes.
10) Hydrangea
Making a statement has never been easier, now that the hydrangea is popular. Hydrangeas are distinguished by their large balls comprised of tiny flowers. Traditionally, hydrangeas came in blue or white. Today, there are many colorful hybrids of the hydrangea to choose from. You can even find airbrushed hydrangeas in many different color combinations.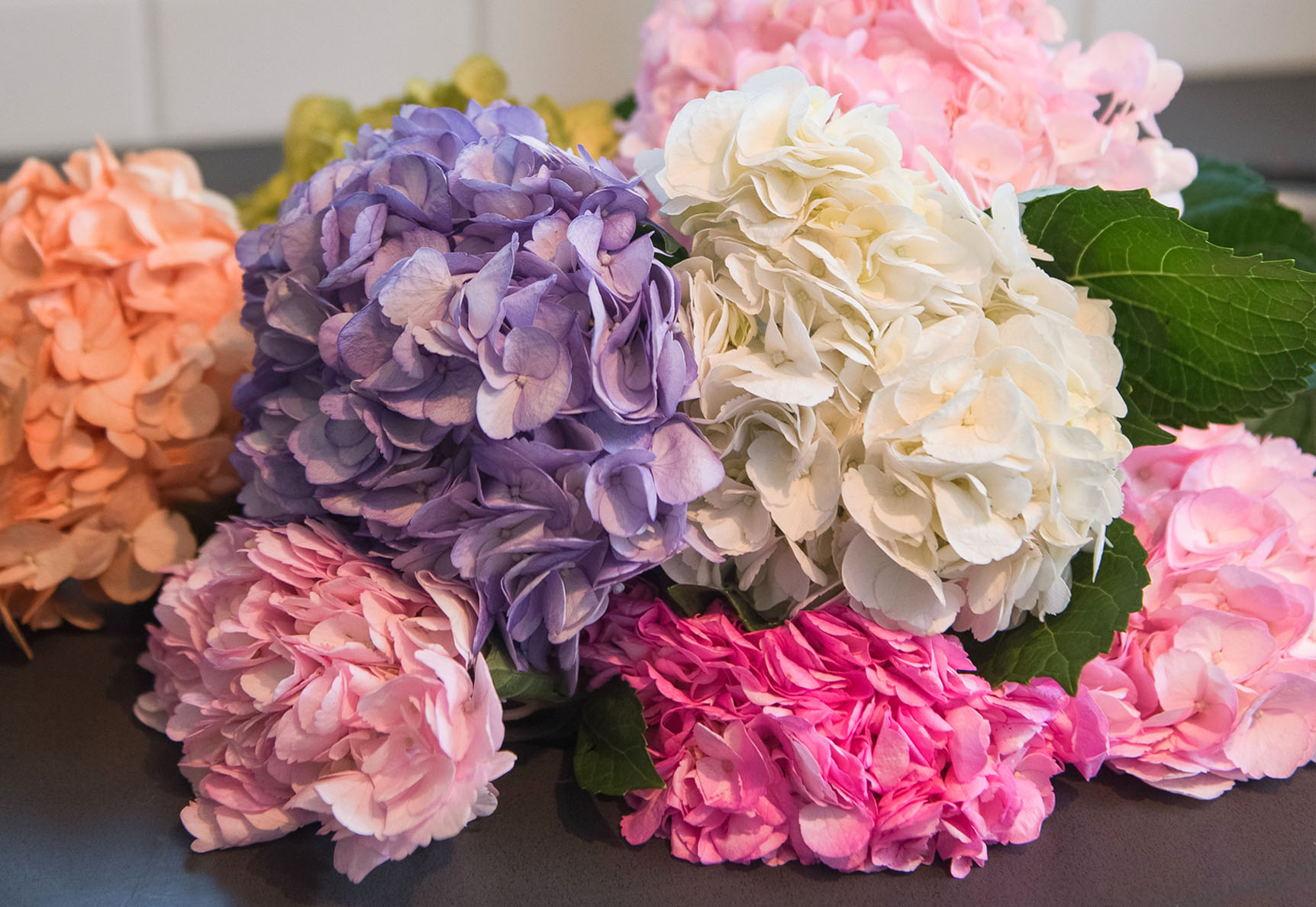 There are 70-75 species of hydrangea. These unusual flowers are native to Japan and China, as well as the Americas. In east Asian cultures, the hydrangea is used to make herbal tea. So, in addition, to be a beautiful flower, it is useful too. (Do not make tea out of the airbrushed hydrangeas from BloomsyBox. You do not want to ingest the paint.)

Best Occasions For Flowers
Flowers don't need a reason. They are appropriate to give any time, any place. Any time you want to say congratulations or get well, flowers are a great choice. But, some occasions lend themselves more to flower gifts than others.
Here is a complete list of the best occasions for flowers:
Popular Flower Delivery
Now that you know all about the most popular flowers, it is time to decide on a flower delivery service. We think you should choose us here at BloomsyBox. Our farm-to-table approach creates the freshest and longest-lasting flowers available. When you order from BloomsyBox, you can expect your flowers to ship directly to you from the farm. We cut out the middleman, which saves you money and increases your enjoyment of our beautiful arrangements.

We offer a wide variety of flowers, plants, and bouquets for you to choose from. It doesn't matter what type of flower you want; you can find it from BloomsyBox. Contact one of our specialists today to learn more. You can also visit our website to sign up for our subscription or place your first order.


Keep reading 🔎

;